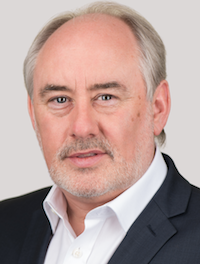 Close collaboration between the comms industry and the Public Sector has delivered a new Health and Social Care Network (HSCN) designed to help SME providers flourish in a far more competitive marketplace. Here, Adept Telecom CEO Ian Fishwick provides insights into how the new framework was created.
In tandem with his Chief Executive role Fishwick doubles up as the Commercial Director of Innopsis, the Telecoms Trade Association that advised NHS Digital on the creation of the new HSCN. He also represents the telecoms industry on the Cabinet Office SME Panel, and brings key insights into the progress made towards the new competitive marketplace for integrated networks in the health sector.
In early 2016, NHS Digital (HSCIC as it was then known) approached Innopsis for help in the creation of the new HSCN. The key questions to address were: How to replace a single supplier network (N3) that has been around for well over a decade with a vibrant competitive marketplace for the supply of health and social care data networks? How to ensure that non-NHS organisations can connect to the NHS securely? And how suppliers can be seen to be approved and operating to the same standards?
According to Fishwick, the formation of HSCN and its introduction in April this year is a shining example of how industry and the public sector can work together in answering questions such as these. And in addressing the issues at hand, Innopsis settled on three key focus areas - Commercial and Governance, Technical and Security, and Service Management. The first of these categories looked at how to create a marketplace where suppliers can compete on a level playing field. Innopsis explored ways for suppliers to become compliant and what that approval process would look like.
In terms of Technical and Security, the pressing concerns focused on how HSCN can become an interoperable 'network of networks' whereby the individual supplier networks work together seamlessly. It considered the security standards suppliers and users should follow to ensure the network is safe to use. Next, the Service Management category assessed how the 'network of networks' will be monitored and managed in-life to guarantee a high level of availability for end users.
To address the big issues outlined above each working group had joint chairs - a subject matter expert from NHS Digital and a corresponding director from Innopsis who co-ordinated the view of industry. Fishwick was the industry joint chair of the HSCN Commercial and Governance working group.
"On passing stage 1 of the HSCN Compliance process a supplier is given the blue HSCN Compliant logo so that users can see that it is authorised to sell HSCN connectivity," stated Fishwick. "Once a supplier has achieved HSCN Stage 2 Compliance they are then authorised to start installing new HSCN circuits."
Early procurements were placed under RM1045 (Crown Commercial Service's Network Services Framework). Customers could either issue tenders or choose a supplier and place direct awards from a suppliers' online catalogue. Crown Commercial Service will then issue a HSCN-specific framework because some of the HSCN Compliant suppliers did not qualify for RM1045 when it was awarded two years ago. This means there will be more suppliers to choose from.
"In order to speed up the migration from N3 to HSCN, NHS Digital will co-ordinate aggregated procurements whereby several organisations can be grouped together under a single tender," explained Fishwick. "Before a customer can install HSCN circuits they need to get the funding approved from NHS Digital. As N3 was previously funded centrally, each buyer now needs to apply for funding from NHS Digital before they commence procurement. The buyer also needs to sign a HSCN Code of Connection. This has been simplified to one code per organisation rather than one per site, making it much easier for multi-site organisations."
The migration to HSCN is planned to be completed by August 2020. It is expected to support around 35,000 digital connections across England and Wales (even more if it reaches its full potential), creating the largest public sector network infrastructure in the UK.
Adept Telecom has long been a SME provider of network services to the public sector and has a strong customer base in public and private health organisations. The company is a Crown Commercial Services supplier with the right to provide services under the CCS Network Services Framework RM1045. Adept gained approved supplier status in July 2015 for all four lots that it applied for and has since won a number of significant contracts across them.
Adept Telecom is now able to offer HSCN compliant network services to health and social care organisations. "The ultimate goal is to support better integration across health and social care organisations," added Fishwick. "But it also represents an important opportunity for health organisations to achieve significant cost savings on network spend."•