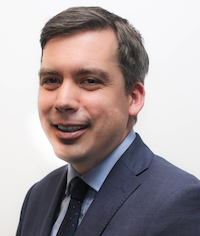 Every reasonable business leader agrees that people are the lifeblood of a company, none more so than Exponential-e's Head of Channel Alp Kostem who infuses people-centricity into every aspect of his management style and growth strategy.
For Kostem, putting people first is not an adopted strategy, it is in his nature. It's a personal quality that dovetails with Exponential-e's championing of staff as the primary driver of growth, and this approach has given the company a remarkable hand of cards that comes up trumps every year as revealed in its impressive financial figures. Exponential-e has seen solid compound annual growth since 2002 - without a whisper of M&A activity. In its latest set of annual figures revenues were up 24 per cent to £97.5 million, with 45 per cent growth in EBITDA to over £20 million. Profit before tax was up 48 per cent at almost £10 million.
"Our goal is to hit the £200 million target within three years," said Kostem. "There's been speculation on whether the company is for sale, but that isn't the case. Creating opportunities and investment in young people is far more important to our CEO Lee Wade. His personal goal is to ensure that Exponential-e is recognised as a world class company. Growth is driven by our profits which are used predominantly to fuel research and development work. This R&D and a firm focus on investing in people is what drives the company forward."
Kostem joined Exponential-e in 2010 and his primary focus has been growing the channel and increasing revenue, gaining strength from his previous work experiences in the recruitment industry and fast growth organisations. "I focus heavily on hiring, training and re-training people to join our team," he explained. "We now have one of the biggest channel teams in the UK with 38 people. I attribute this to our channel products and offerings, how we cater for dealers, resellers, partners, wholesalers and carriers - with flexibility being key.
"We've developed our own brand of ICT products to put on top of the network, and by supplementing this with our 900-plus active channel partners we have been able to continue our momentum. Exponential-e is also a diverse company in terms of its markets - strong in the public sector, finance, broadcast and retail. Around 3,000 end users are using our products."
Exponential-e's channel sweet spot is £20-50 million revenue partners. But there are no hard and fast rules. The company also has much bigger and smaller partners which is testimony to the flexibility of Exponential-e's broad product portfolio. "We are also completely agnostic and work with any other UC or cloud offering, whatever works best for our customers," added Kostem.
His predilection to working closely with people can be traced back to a five year stint in the high pressured IT recruitment business during the Y2K dot.com bubble. The experience was a one-off, a reflection of the times and close to being torrid. But Kostem emerged with key skills he otherwise would not have picked up, and the experience lay the step stones of a career path that has always been people oriented. "It was survival of the fittest in IT recruitment around the turn of the millennium," he said. "I've not seen such a cutthroat and dynamic environment since. Not to mention the 85 to 100 hour weeks that were part and parcel of the time. But it gave me a good grounding in how to use the telephone. Knowing how to make 200 calls a day is a skill worth having."
Frustrated by the vagaries of 'selling people' Kostem decided to sell solutions which are more predictable in their nature, and worked for John Caudwell when he set up Reach Telecoms, which later became Caudwell Communications. "This was an interesting experience in how to quickly grow a market presence and make a return in a short space of time," added Kostem. "John was one of the most impressive people in business I've ever seen."
Then, start-up company V Networks beckoned. Established in 2005 V Networks grew to circa £23 million in two years. It was sold to TalkTalk Business in December 2008. "V Networks was a lean, mean channel machine," noted Kostem. "This was a completely different kind of experience and interesting to see a start-up grow to such a size in a short space of time. It was also a challenge to learn how to sell for a company that had no existing partners or references. I continued at TalkTalk for a year and a half, working on three acquisitions during my time there."
Kostem's background makes him an ideal candidate to play a key role in advancing Exponential-e's 20-plus per cent growth rate year-on-year, which is a difficult task. So Exponential-e listens to partners and end users to drive new products and services based on demand, and also responds appropriately to external forces that have an influence on the market, such as the up-coming GDPR regulation. "We are looking to target the security space and will recruit experts in the field," added Kostem. "We want to offer our own security proposition that will be separate to our other products. The GDPR regulation and the constant attacks that people are seeing keeps such issues in the public consciousness."
Aside from external regulatory and technological forces, the big challenge facing most channel organisations is how to recruit the best people. The scale of the task is most acutely felt by fast expanding companies such as Exponential-e. "We're growing fast and a big challenge is finding and matching the right people to the right positions within the company," added Kostem. "We tend to take on graduates, so we invest a lot of time, training and effort into our people. Products can be developed relatively straightforwardly, but people don't just 'happen' in the same way."
Hence the Exponential-e academy which is in its 11th year. The company takes people from all walks of life - young people, career re-starters, those with degrees and those straight from school - trains them over a six month period and places them into the appropriate department. "Many academy graduates have risen up the ranks within the business," commented Kostem. "My biggest achievement is moving from a sales focus into hiring, training and investing in young people to work in our teams. The fact that I get to empower people, see my team members buy their first house, get married and have children is a huge source of personal pride."•