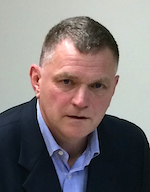 Collaborative channel relationships stand to make great gains in the cloud environment. To prove the point, Steve Ellis, Managing Director at channel-only distributor 5i, provides an insight into how close working partnerships with vendors can bring success to resellers.
The need for greater levels of collaboration between channel partners is a given, especially in an environment where technology areas are becoming increasingly complex and the need for integration goes beyond systems and extends to management and support. Network, data centre, collaboration and security requires expert skills and knowledge to support them as standalone solutions, but when they are integrated to create a single ICT environment in-house management and support is not enough, believes Ellis. "That's where we see true value added distributors playing a key role," he said. "A critical part of this is around delivering programmes and services that add value to these distributed solutions, and that increase their value or worth both for reseller partners and ultimately for end customers."
5i has done business with over 200 unified communications resellers but there are a core of around 20 that the company is transacting with regularly. These include Central Networks and Technology (CNT) and Montal (primarily in the housing association market), Kelway and Octopus (more generally across the spectrum of the firm's target audiences). "We see it as a key part of our responsibility not only to train all the organisations and employees we work with regularly in the unified communications products that they are selling, but also to support the development of the whole go-to-market strategy of these businesses," added Ellis.
Versatility and flexibility are fundamental elements of the service that any value added distributor should be focused on delivering. In terms of working with resellers, that manifests itself in the pre-sales, implementation and support, as well as enabling them to white label products and services. "Flexibility should also be the keynote of any end customer relationship, whether it is fundamental to that company to maintain its systems under their own roof, or whether it is engaged or interested in moving elements of, or all of their IT systems to the cloud," commented Ellis.
A key element of this approach is to ensure that 5i offers best-of-breed contact centre solutions such as the Enghouse Interactive Communications Center (EICC), for example, that enable end customers to reach out to and engage with their own target audiences. "The key to our success in working with this solution is around the flexibility that it gives us in driving solutions through the channel and ultimately in engaging with our target vertical markets," explained Ellis. "The solution is suitable for contact centres of all sizes and the software is vendor independent in terms of how it can be rolled out at the back-end, but most importantly we can leverage it purely as a service, purely as an on-premise solution, or, if required as a hybrid mixture of the two approaches."
Ellis believes that cloud will become the dominant delivery model, bringing new opportunities for value added distributors because it opens up the market to organisations that have no capital expenditure plans but do have an expense budget. This scenario, pointed out Ellis, plays into the hands of the collaborative relationship 5i has developed with Enghouse. "We have fostered a close working relationship that has enabled us to build our approach to this rapidly evolving marketplace and plan our go-to-market methodology for the future," he said. "We have quarterly business review meetings but also close face-to-face engagement on a weekly, and often daily basis with the Enghouse Interactive team. There is also a joint marketing plan in place and Enghouse runs a range of incentive programmes for the 5i sales teams."
In terms of target markets, the 5i sweet spot is organisations that run contact centres of between 10-200 agents. Often these are regionalised organisations and the company has developed particular expertise in servicing the needs of public sector organisations such as housing associations or primary care trusts. "These kinds of organisations often have complex needs," said Ellis. "Typically, they have a broad and expanding range of regulations that they need to comply with. Call recording and quality monitoring is therefore important to them. And they may have a duty of care to their tenants or patients. A flexible feature rich solution has proved successful in these specific environments."
Ellis is planning to meet continued demand for cloud and contact centre solutions. Even smaller businesses are becoming more comfortable with the cloud, he noted. "Equally, we are now starting to see some of our existing on-premise customers moving capability into the cloud," commented Ellis. "The use of EICC can help us achieve this transition successfully for customers. At the same time, however, the ICT environment will remain complex. There will always be some customers who want to retain a more traditional on-premise or a hybrid approach that blends the two environments. And it is in these complex environments that versatile value added distributors such as 5i working with flexible communications vendors come into their own."