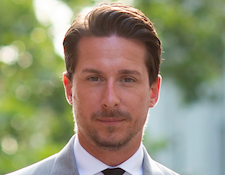 Billing is to resellers what ramparts are to castles – their defence against an advancing wave of technology challenges and threats to customer ownership, according to Union Street Technologies Head of Sales & Marketing Vincent Disneur.
Union Street was quick to take action on industry moves to cloud, SaaS and integration and continues to step up its response to the emerging requirements of a disruptive market. "The importance of a robust and accurate billing engine cannot be overstated, but it would be a mistake for anyone to believe that generating invoices is all that a billing platform has to offer," commented Disneur. "Taking control of billing is pivotal to capitalising on emerging opportunities, to scaling up operations and to staying agile."
Union Street is another reminder of the extent to which billing providers push their R&D centres. Disneur noted that Union Street plans to plough over £2 million into research and development for its aBILLity platform this year, much of it allocated to areas defined by customer feedback. "Based on these consultations aBILLity has become progressively more sophisticated," added Disneur. "It increasingly acts as a profit centre and end-to-end solution for comms provisioning, billing and customer management. It delivers real-time revenue analysis, fraud detection, supplier reconciliation and has been used as a central hub of integration with countless other operational support systems."
That billing platforms such as aBILLity perform a great service by doubling up as gateways to new revenue streams is surely beyond argument. Just as clear is the shift towards bundles and subscription-based contracts spurred by the looming shutdown of PSTN and ongoing shift to SIP-based telephony. "This change, coupled with the increased pressure on margins that SIP telephony brings, will make it even more important for billing platforms to provide comprehensive reporting to identify unprofitable customers and services," added Disneur.
According to Disneur this degree of capability is unparalleled and the growing imbalance between resellers who leverage billing platforms and the rest is now being matched by a business value imbalance between those who bill and own the customer relationship and those who don't. "CPs that rely on suppliers to manage billing on their behalf are likely to become less competitive and less able to define a unique selling proposition," noted Disneur. 
Taking control of billing is pivotal to capitalising on emerging opportunities, to scaling up operations and to staying agile
He clearly has strong views on why resellers need to get the measure of billing especially as a rising tide of end users want to work with one supplier for all communications and IT related services. "Meeting this demand with a truly competitive package is likely to require a CP to work with multiple suppliers," added Disneur. "At the same time, end users are looking for one consolidated bill for all services complete with executive summaries and management reports that provide a clear and concise picture of how their services are performing. Reconciling these two expectations will become increasingly problematic for CPs that are not managing their own billing through a single platform." 
Over the past decade billing providers have moved from monthly CDRs to daily and hourly ones; and as technology matures the provision of real-time or near real-time CDRs is increasingly in vogue. "There is a big need for real-time data to be made available – consider the recent introduction of mobile bill limits," said Disneur. "We've introduced functionality for recording limits and for alerting CPs if a bill cap is about to be exceeded. We're also working with some of the leading mobile suppliers to the channel with the aim of integrating with their systems to expedite the alert process and perhaps even automate line barring if a customer has overspent."
As the market moves away from WLR3 towards converged next-gen network services the product portfolios of CPs will inevitably broaden out. While offering more choice can be a point of differentiation a raft of options makes it more challenging for CPs to prepare packages that are both competitive and profitable, believes Disneur. "Often a CP will have to visit multiple portals and contact numerous suppliers when building a quote for data connectivity services like broadband, fibre, Ethernet, lease lines etc," he stated. "Much of our focus over the past few years has been on easing this challenge for CPs and in creating greater synergy with the provisioning process. We have also introduced workflows to manage how quotes and orders progress to fulfilment, ensuring that nothing is missed when setting up a new service and populating data into the billing platform so that it can be billed."
Disneur says the process is swift and easy, and he also champions the rising role of integration solutions, for which there is a strong appetite. "Virtually every new partner we deal with requires some level of integration between aBILLity and other operational support systems," he added. "In response we have put a high priority on the development of APIs and complementary resources such as documentation, sandbox environments and consultancy services. This enable CPs to freely develop integrations for our aBILLity billing platform.
"Improving the processing power and performance of the aBILLity platform is another key requirement and we've found some innovative ways to increase throughput significantly and build on our current performance of importing and rating up to 20,000,000 CDRs per hour. We're also working to boost processing speeds for generating and dispatching invoices. These performance boosts will be introduced in coming updates of aBILLity."