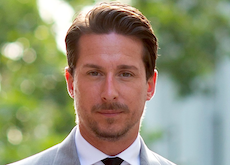 Union Street's Head of Sales & Marketing Vincent Disneur has insisted that comms providers higher up the supply chain should take action to prevent resellers from 'bill shock' following the introduction of new Ofcom regulations which came into force on 1st October. 
The legislation on Mobile Bill Limits enables customers to cap their bill but the same empowerment is not extended to resellers who need to ensure there is no overspend.
The new law demands that customers are given an opportunity to limit their bill and resellers will have one month, the length of a typical billing period, before being held accountable for any overspend.
"Although customers may cap their bills, resellers cannot," stated Disneur. "Nor do they have the technology to prevent customers from using services they cannot be charged for. This leaves the reseller in an exposed position."
Disneur says it is an issue the channel cannot ignore as resellers, who are between a rock and hard place following the introduction of the legislation, risk contravening Ofcom rules and suffering reputational damage if they run counter to what's required of the law. 
"Any solution for preventing resellers from suffering bill shock has to come from the supply chain," he stated. "The mobile industry needs a way for information on customers' limits, taking into account any mark-ups, to flow up the channel with the ultimate responsibility resting with the carrier that has the capability to stop services in flight once a limit is reached."
Disneur has urged resellers to communicate bill limits to their suppliers and secure an agreement that stops them from being held accountable for instances of overspend.
"Carriers and wholesalers need to provide this facility for their resellers and dealers," he said. "Some have done exactly that, though many more have been slow to act and some have remained completely silent on the matter.
"Any supplier that does not provide this facility for their reseller partners is, arguably, failing to comply with the spirit of the legislation."