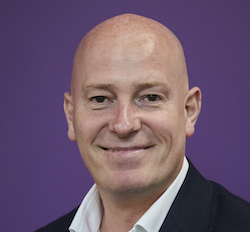 Channel Champions, the new event borne out of the Comms Dealer Sales & Marketing Awards, has been relocated to Regent's Park, London, and relaunched as an alfresco event on July 1st.
The decision was made by organisers BPL Business Media when it was clear that an indoor finals luncheon would not be possible to stage in May due to the ongoing Covid-19 restrictions.
The event will now take place as a celebratory summer garden party with the awards ceremony staged in an open marquee followed by networking in the glorious surroundings of London's most elegant Royal park. 
"Initially, we will be limiting numbers to about 250 attendees, but it is our absolute intention to increase that number – restrictions allowing – to our usual 400 plus guests," said BPL MD Mike O'Brien. "We hope this will be the first networking opportunity our community can enjoy after months and months of lockdown and we are delighted that our main sponsor DWS is fully behind the initiative."
DWS CEO Terry O'Brien (pictured) commented: "We are pleased the Comms Dealer team is determined to give people in our industry the event they deserve after working so hard during the pandemic and helping millions of key workers to keep Britain working. 
"As headline sponsor of both this event and the Comms National Awards later in the year we are delighted to play our part in paying tribute to the amazing professionals in our fantastic industry. 
"Staging Channel Champions in the open air with a festival atmosphere will make this an event to remember and I can't wait."
 
Channel Champions will recognise sales, marketing, technical, billing/finance, executive leadership, sales support/customer service and HR/people/culture teams across the channel community. 
Teams wishing to enter should register now at www.channel-champions.co.uk
BPL's Awards Co-ordinator Nigel Sergent said: "This has been a tough year and Channel Champions will give companies a unique opportunity to honour the teams that have helped them get through this challenging period and deliver some incredible solutions and services. 
"We hope most channel organisations will want to get involved and give their teams the chance to receive some well deserved recognition."
For more information please contact Nigel Sergent, Editorial Director – nsergent@bpl-business.com – or BPL Event Manager Rachel Seymour - rseymour@bpl-business.com