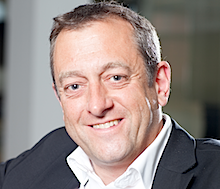 Sabio's acquisition of Singapore-based flexAnswer Solutions expands its reach in the APAC region and brings in additional virtual assistant technology. 
FlexAnswer's Virtual Assistant platform covers web, voice and messaging channels and uses a Natural Language Processing platform to understand requests and generate channel-appropriate responses from its Knowledge Management system. 
The acquisition follows Horizon Capital's original 2016 strategic investment in Sabio. 
To date this has included the acquisitions of SaaS solutions provider Rapport in March 2017, DatapointEurope in July 2017, and customer insight and contact centre benchmarking company Bright UK in March this year.
"We're focused on empowering organisations with the insight and solutions they need to ensure better visibility, increased responsiveness and greater control across every customer interaction," said Andy Roberts, CEO of the Sabio Group. 
"Adding flexAnswer into our digital proposition will help more of our clients to take advantage of the latest conversational AI-enabled virtual assistant technology."
Lin Milne, FlexAnswer Solutions' CEO, added: "Becoming part of the Sabio Group gives us a platform to accelerate the global deployment of our solutions."