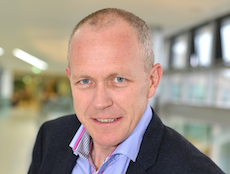 SMEs seeking to keep pace with new digital services such as cloud, the IoT, fibre communications and more recently the roll out of 5G have spiked their spend on comms by circa 40% on 2016 figures, spending on average £2,000 a year.
But they are not necessarily happy with the service they get. Research by Onecom also found that many SMEs experience a poor service - the main complaints being fixed line, mobile and Internet services – and nearly two thirds (65%) are considering switching services over the next 12 months. 
 
Circa 35% are looking to update to a 5G mobile service, followed by 31% who plan to sign up for superfast broadband.
Ben Dowd, Onecom CEO, said: "The importance of telecoms to the success of an organisation has never been greater, and with the roll-out of 5G alongside the planned increase in investment in superfast broadband, it is only set to get bigger."