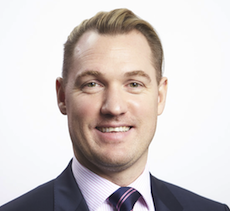 The primary threat facing the comms channel in the run up to 2025 and beyond is inertia and a sense that five years is a long way off.  
We are making Partners aware that they run the risk of being overtaken by more agile or forward thinking competitors if they don't start to engage with this issue.  
For example, there is a tangible threat to the underlying value of their business if they do not react to the proportion of their customer revenues reliant on technology which will not be around in five years' time.   
 
Our Partners have a genuine opportunity to offer leadership and guidance to their customers, thereby cementing the value of their business relationship.  
The 2025 issue provides a welcome reason to have a customer conversation and we will continue to work with Partners to equip them with the knowledge and support that they will definitely need.  
Our recommendation is that they develop simple transition plans for each customer scenario and make sure they put the resources in place to be able to execute them.
 
Overall, the levels of preparation seem to be accelerating. We have seen 13 consecutive quarters of growth in our SIP and hosted IP telephony business, so a high proportion of our Partners do seem to be grasping the nettle here.  
We have also seen the proportion of our broadband business that is based on fibre rise from 47 per cent to 57 per cent in the last 12 months. 
 
All segments of the SME market primarily served by our Partners are up for grabs. This is a universal changeover, so everyone needs to take action.  Strategic planning should focus on how to ensure nobody is left behind and lost to the competition.
The education and reward of sales teams will be paramount, ensuring that they have the tools and confidence to articulate what is required.  
For many traditionalists, the opportunity is to pitch the best solution for the customer, not necessarily the one they feel most comfortable with. A Luddite approach is unlikely to prosper, but by embracing cloud and SIP technologies, Partners can actually thrive in a changing landscape.
  
By aligning with the correct service provider, Partners can mitigate the need for expensive specialist recruitment. At 9, we now have more pre-sales resource than Partner Business Managers, reflecting the shift in how we can bring value to those relationships.   
Our Partner Business Managers are increasingly versatile, commercially savvy problem solvers, who can mobilise pre sales and marketing support for their Partners on demand, rather than try to deliver everything at a lower level themselves.