Your key to SD-WAN revenues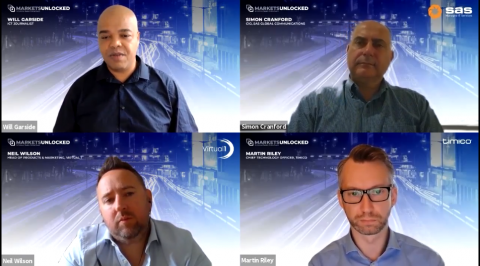 Your key to SD-WAN revenues
Your Key to SD-WAN Revenues was the first in Comms Dealer's new series of online networking sessions which took place on the 29th of July 2020 and was created to help resellers get up to speed on the fast moving SD-WAN networking revolution, explore the opportunity it presents for the ICT channel and provide practical next steps on your SD-WAN journey.
In this session we heard from Neil Wilson Head of Products & Marketing at Virtual1, Martin Riley Chief Technology Officer at Timico and Simon Cranford CIO of SAS Global Solutions.
Topics covered included
Why managed SD-WAN?
Network optimisation and why it matters
Simplifying network management
Are you on the road to autonomous networking?
To download and view the full conference session please complete the following form.
Companies:
Virtual1