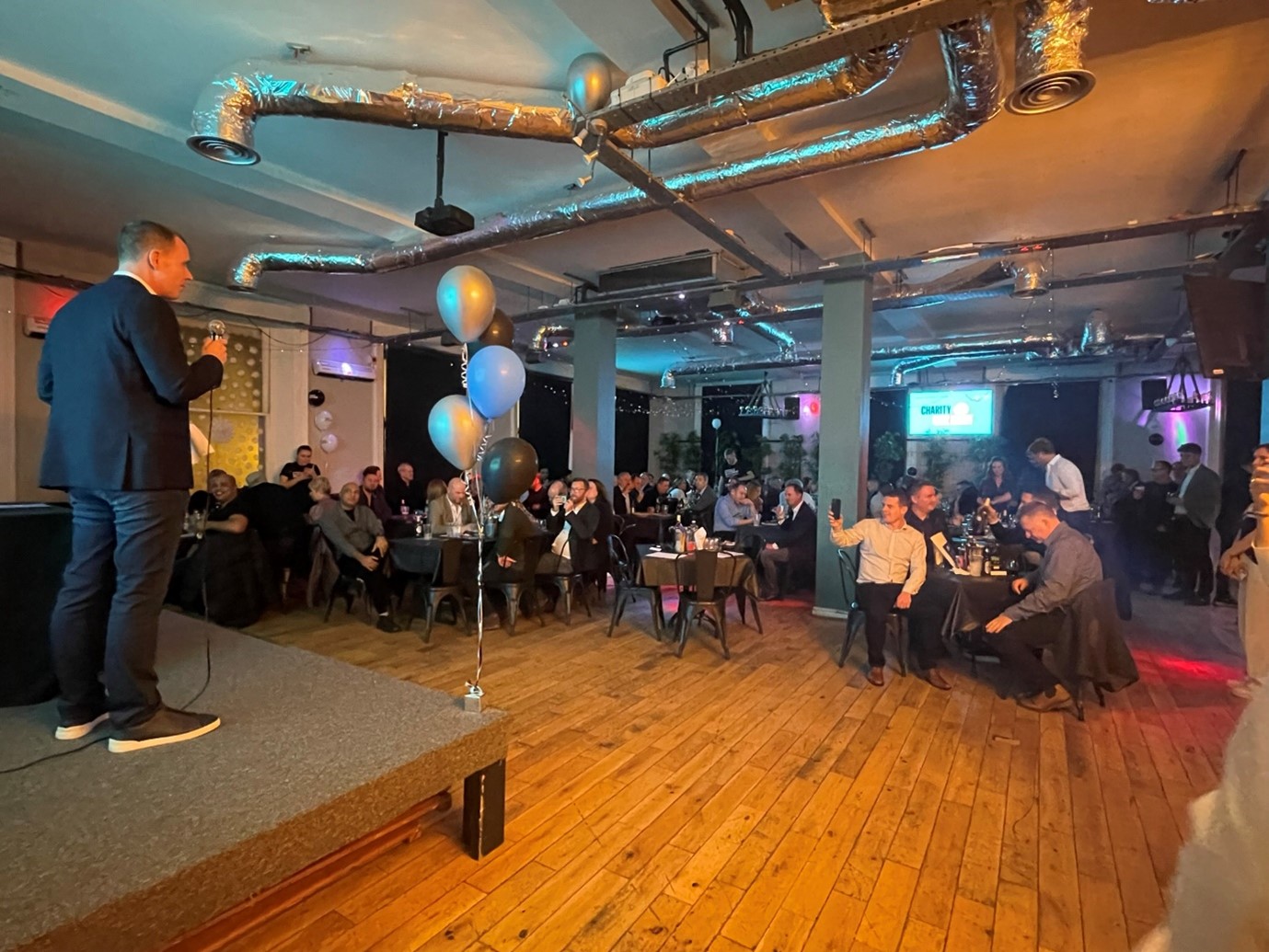 Virtual1 and its channel friends raised £40k in aid of Restless Development at the vendor's annual Charity Quiz, held on 24th November 2022.
Hosted at the Joiner on Worship by Mark Durden-Smith, over 100 guests attended the first quiz since the coronavirus pandemic hit and raised over double the previous fundraising record.
The quiz and was followed by the charity auction. Prizes included F1 tickets, tickets to the autumn internationals, a spa break, a brewery tour, lunch with Sir Charles Dunstone and Tristia Harrison and much more.
Tom O'Hagan, Virtual1 CEO, said: "The work we do with Restless means a great deal to me. I'm absolutely thrilled that we've managed to raise a large amount of money that will go towards bettering the lives of young people"
The quiz was sponsored by CityFibre, Acronis, ITS, Virgin, and Comms Dealer.