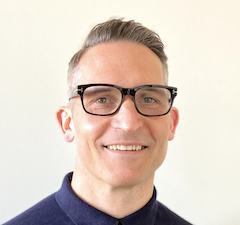 Now, thanks to platforms like Zoom, the channel has inordinate scope to ride the wave of conferencing market potential, according to Phil Perry, Head of UK and Ireland, Zoom.
The Covid-19 virus may well be passed its first peak, but the video conferencing boom it sparked across UK plc (and beyond) is certainly not. "It's been incredible to see so many people use Zoom to stay connected in this time of social distancing, school closures and work-from-home routines," stated Perry. "From a more consumer perspective, the virtual happy hours, coffee breaks, pub quizzes, dance practices, yoga sessions, broadway and TV shows and so many other events over Zoom are what has really struck me. Such creativity and resilience in these tough times is inspiring."
In its Q1 financial report California-based Zoom posted revenues of $328.2 million, up 169 per cent year-over-year. The company added 265,400 customers with more than 10 employees, up 354 per cent. As we all know, the Covid-19 crisis drove unprecedented demand for distributed, face-to-face interactions and collaboration using Zoom. "Historically, Zoom was an enterprise communications platform but when the pandemic hit we were able to help people connect in all kinds of new ways," said Perry. "During the pandemic usage of Zoom ballooned overnight. I have come across countless different ways Zoom is being used for work and social which continues to surprise me."
We're on-boarding a large number of new partners in the UCaaS space
Other milestones cited by Perry, aside from the stellar rise in usage, include the launch of a new category called Zoom for Home as well as a partnership deal with F1 which sees Zoom recreate corporate hospitality as a virtual experience. "Covid-19 has completely changed how video communications technology is being used, and our vision is to ensure video communications can empower people to accomplish more and create a connected culture," he added. "The pandemic has been a catalyst for all companies to rethink how things are done on a larger scale. And traditional workplace barriers have disappeared as businesses were forced to broaden their thinking and redefine the day-to-day running of their company to keep things going."
Employees working from home and zero business travel have been a boost for the environment, which is reflected by Zoom's Green Leader customers announced in February – these are the 10 companies shown to be avoiding the most carbon dioxide (CO2) emissions by replacing face-to-face, in-person meetings with face-to-face Zoom video meetings. In total, the top 10 were estimated to have avoided 685,205 metric tons of CO2 in the 90 days preceding October 31st 2019, the equivalent of the annual CO2 emissions from 148,958 cars, and the equivalent of 11,420,077 trees planted. The level of CO2 emissions avoidance was calculated by Zoom's data science team.
Agile workplaces
"The flexible concept of the workspace is no longer a nice-to-have," added Perry. "Being able to work remotely is business critical. And businesses are having to adapt and rethink their day-to-day operations to ensure they can successfully continue. Even before the pandemic, advances in technology, interwoven with the new generation of the workforce, meant that workplace culture was already experiencing a paradigm shift with people opting for co-working spaces, coffee shops, to stay at home, or even go outdoors – more places are deemed acceptable work spaces, so long as the process works for individuals and the job gets done effectively."
Zoom was founded by Eric S. Yuan who, as a student at Shandong University of Science and Technology in China, would endure 10-hour each way trips to see his girlfriend (now wife), prompting him to idealise a better way to meet face-to-face across distances. In 2011 he launched Zoom and put together a team of engineers. They spent the next two years building Zoom 1.0, a unified video and web conferencing software that ran across mobile and desktop devices. Since then they've developed the product into a full video-first UC platform, attracting a global team of over 2,800-plus employees, and (as of April 2020) 300 million daily meeting participants.
This growth trend is reflected in the increased levels of business development through the UK channel. At the end of June Zoom announced the expansion of its Referral Partner Programme in the UK and Ireland, allowing partners for the first time to propose and sell Zoom Phone. "As a result of this expansion we're on-boarding a large number of new partners and net new clients in the UCaaS space," said Perry. "Partners who are strong in UCaaS combined with end user application services stacks (VDI, conference room infrastructure and software, home office deployments) are well placed to take advantage of the proliferation of the 'working in the new normal' office environment."