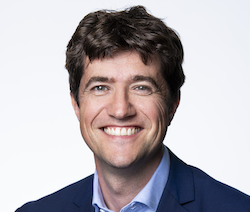 Gamma Chief Marketing and Product Officer Chris Wade explores the many ways Gen Z is fuelling the market for UC and collaboration, providing resellers with an ever more relevant conversation to have with customers.
To meet the many (frankly reasonable) demands of the so-called 'dot com kids', it's important to first understand the drivers behind their employment choices and how they are impacting business technology for the better. Generation Z – the new breed of digital nomads – are turning the tables on how the rest of us approach our 9-5 (or 7-3, or even 2-8). They'll only settle for a business culture that's fully aligned with their personal vision and beliefs. In aggregate, it all comes down to culture, mindset and the technology that underpins them.
This 21st Century generation is the first to be fully connected by digital technology and engaged through social media. Internet usage has imbued Gen Zers with a strong sense of social and economic values. Therefore Gen Z are interested in businesses that have embedded values that align with their own morals. Some larger technology firms have experienced something of a 'Techlash' in recent years, with Gen Z deterred by their positions on global sustainability or ethical practice. So passionate are Gen Z about business ethics, they'll take to LinkedIn, Instagram or even TikTok to voice their experiences. Businesses that don't offer sustainable technology or processes as standard could hit the viral spotlight.
Gen Z are prioritising their personal life and they aren't taking no for an answer. This new generation of workers see their job as a gateway to richer personal experiences that go far beyond the confines of your office-based 9-5. These experiences include the option for travel. As we all struggle with the cost-of-living crisis, is it any surprise that Gen Z are shunning mortgages and, instead, opting to see the world? A recent survey has shown that Gen Z are expected to live in 15 homes during their lifetime, so they'll be looking for roles that will fit the travel bill.
Failure to reassess business strategy through a Gen Z lens will make it harder to attract and retain talent
The only solution to this is the cloud. Remote working technology delivers flexibility, optimum collaboration and connection from anywhere in the world. These young adults can dial into meetings or respond to customer queries instantly, whether based in the UK, a coffee shop in Lisbon or their latest AirBnB rental in Cape Town. In fact, job descriptions that offer perks such as 'six months working from anywhere' are becoming the norm.
Wellbeing-first
This is a self-care focused generation and, from a wellness standpoint, they expect their employer to cater to their wellbeing as a priority. That doesn't just mean a free gym pass, it means providing the tools that complement everybody's unique style of working. For example, a more sociable team member might be happier working from a shared space with a friend one day a week. Another may want to login slightly later on Wednesdays so they can make their favourite yoga class before work. Some think better on their feet and might prefer to join Microsoft Teams by mobile for their 1-2-1 so they can get their steps in at their local park. Let's face it, some of the best ideas come to us when we're not strapped to our desks.
Therefore technology is a make or break priority for Gen Z. It's a generation that's used to a yearly iPhone drop and scarily impressive VR simulation. Inside the workplace, the technology we use to communicate is also continuing to evolve. But still, many Gen Zers find themselves resorting to the BYOD option, finding that their personal devices are more advanced than a firm's current offering. Unfortunately, this isn't the most reliable or secure workaround.
For this reason, Gen Z expect tools that will enable them to seamlessly interact with their teams and customers, no matter their location. The beauty of UC is that it can facilitate and carry the weight of all these demands in the background. Once installed, a team's wellbeing and flexibility needs can be complemented and supported by software – at little to no extra expense to the business.
With their fresh, progressive ideas and strong work ethic, it's no wonder that Gen Zers are driving tech adoption and fuelling the need for better business collaboration experiences. Furthermore, it goes without saying that a failure to reassess business strategy through a Gen Zer lens will make it harder for organisations to attract and retain talent. You're no longer choosing the right candidate for a role, the right candidate is choosing you. That's a sobering thought when you consider that, by 2025, Gen Z will make up 27 per cent of the workforce.