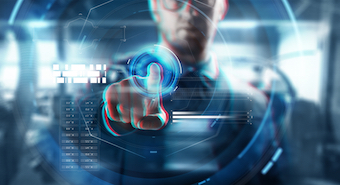 The new era of hybrid working requires a deep review of comms solutions designed not only for today but with a long-term strategic outlook. That means more consultancy, more training, more customer education, more integration, as well as analytics, optimising the customer and employee experience and many other considerations – all simply delivered. Against this backdrop, last month's online Comms Dealer Insight Session (held in association with 8x8) sought to unravel the challenges and opportunities facing SMEs and the channel, enabling you to move forward with confidence.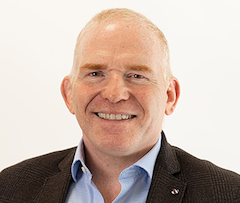 The seismic upheaval of Covid-19 has catalysed a long-awaited, and now irreversible shift in the technology that underpins private and public sector organisations. The focus has switched wholly to cloud telephony, UCaaS, CCaaS and the experiences they deliver to workers and customers. "The amount of trauma that occurred in the market means it will never revert," stated Terry Moore (pictured), CEO, Outsource Group. "Even if we get to a point where people are in the office 80 per cent of the time we still need to cater for 100 per cent of their requirements. We still need to drive productivity with reporting and analytics, and we still need to have compliance with whatever policies exist in the office. We're all going to have to address these challenges for our customers."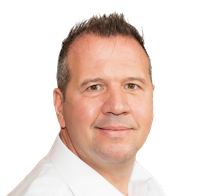 Technology upgrades are now almost universally recognised as holding the key to long-term survival, according to Darren Szukalski (pictured), Sales Director, 1823 Group. "Everyone in the last year has seen how technology can enable their business," he stated. "This gives us an opportunity like never before to help educate and inform customers in terms of thinking differently about how they do business and more longer term, rather than day to day. We're seeing more openness to a different type of conversation. That's something we're going to harness and make the most of moving forward."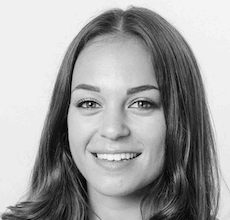 This applies especially to bringing strategic outcomes to the centre of conversations, believes Lucie McSherry (pictured), XaaS Sales Manager, Xeretec. "Every engagement we've had with our existing customer base, or new prospects, has been around the outcomes available when moving to cloud telephony," she said.
"It's about helping customers accelerate those decisions. Those making changes at a more strategic level and moving to the cloud have looked at it before, but forward thinking has been more widely encouraged by the pandemic. We have either migrated the majority of customers we've spoken to during the pandemic to the cloud, or we're still in conversations with them."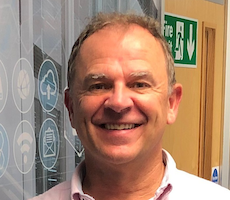 Bitten by Covid's big technology investment bug, SMEs are tipping cash into UCaaS and CCaaS solutions in a bid to live long and prosper. According to Andy Horn (pictured), CEO, IntraLan, this signals the next phase of Covid-19 responses. "There's been four phases of the pandemic," he said. "The first being the novelty factor surrounding working from home. The second phase was getting familiar with it. The third phase, or challenge, is that people got a little too relaxed. Now we're entering into the fourth phase – which is getting into this for the long haul. Now we need to start getting systems and procedures and policies in place. It's also about training and educating and getting people up to speed as quickly as possible."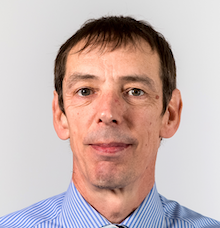 David Alldritt (pictured), Technology and Innovation Director at Highnet, also demonstrates that it is about consultancy, straight talking and partnerships. "We've got an opportunity to talk in more depth with customers, directly and through channel partners, to build those long-term relationships and understand what a digital strategy looks like for them and how we can support that going forward," he stated. "There's no doubt that the pandemic has acted as a catalyst and an accelerant for people to think more about their digital strategy. That's good news for the channel."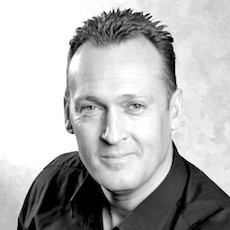 According to David Smith (pictured), Group Marketing Director, Xeretec, unlocking this opportunity means overcoming a decision making status quo and blocking the potential for reputational damage. "There has been a 'make do' scenario for some time because people don't know whether they're in or out," he explained. "Are they hybrid? Are they working from home? Are they in the office? And who knows with the latest announcements in terms of the cases and what is happening?
"Therefore, one of the things that we're seeing is a degradation in the ability for customers to get hold of organisations on the phone. They're calling mobiles, but you can't rely necessarily on a mobile being answered. They're calling switchboard numbers, but people aren't always sitting at the end of a piece of plastic on the desk in an empty office. They're calling call centres and getting 'please bear with us' type messages. This deteriorating customer satisfaction scenario is beginning to impact the reputations of businesses."
The channel's magnificent effort to keep Britain working during lockdowns is also at risk of being overshadowed by follow up action that falls short of the mark. Therefore channel partners are well advised to step up with an educational and consultative agenda that meets a more pressing need.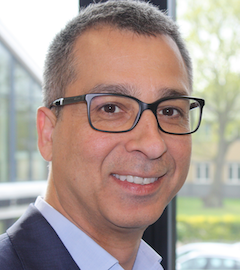 "Historically, when we were selling cloud telephony it was quite straightforward," commented Shahram Bagherzadeh (pictured), Managing Director, Loop Voice & Data. "But since the pandemic it became challenging for us to educate customers about how true UC works. Another area of customer education is about partnering with someone who can provide security and reliability. That's a key message. It would be good to invest more time with the sales team and educate them on how they can tackle the market, the licenses and how to mix and match them."
Observations made by Szukalski suggest that what became apparent early on in the pandemic was the vast difference among SMEs in their IT or technology lifestyle. "We saw huge differences in SMEs' ability to adopt technology to get through that first phase last year," he stated. "Many of our SME customers just weren't that far ahead in embracing technology, so we had clients with real challenges.
"Moving forward it will be more of a combination of using newer technologies, embracing the more flexible workplace, and how they can get the best out of the office environment when they're actually in the office. A lot of people are using tools to some degree, but are they using them to the full capability? More training is required for management teams within SMEs and also across their whole employee base to benefit from technology."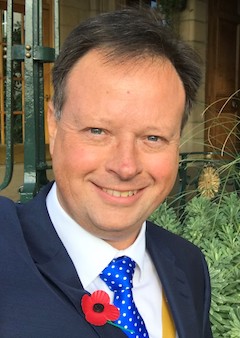 Ian Walker (pictured), Director at Fifteen Group, works with a customer experience consultant to help give the market what it wants, not just for clients, but for his staff too. "People want flexible working," he said. "They want the ability to be at home some days. The majority are more productive, but for those who are not, the likelihood is that they wouldn't have been productive in the office environment in any case.
"Modern day management empowers teams to take responsibility. Put the guardrails in place, but ultimately people know what their boundaries are. For end users, it's all about asking the right questions. It's the consultative approach."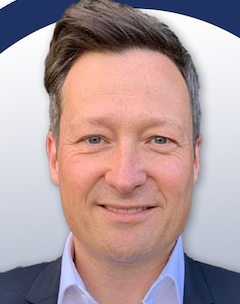 For Nick Dutton (pictured), Managing Director at Call Plan Solutions, there is nothing too radical nor unrecognisable about the sales process today. "It's the customers' requirements that are changing," he commented. "We went back to basics with our clients to settle them down and give assurances that we work with great vendors, and that we can deploy new products and services quickly. Then we established their basic needs without making too many knee jerk reactions. We've talked about quick fixes, which were absolutely inevitable, but we also looked towards the longer term with the advice and the recommendations that we were giving. It's the considered approach that stands us in good stead."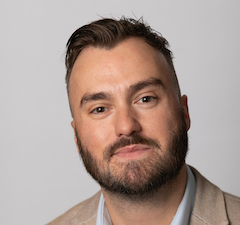 Dutton's perspective shows that the vital comms of the future requires careful thought right now. This inevitably will involve UCaaS and CCaaS, and the employee and customer experience – all key considerations for SMEs that can now lay their hands on tailored technology and punch above their weight. "Levelling the playing field is a key message for smaller businesses," stated Chris Angus (pictured), Senior Director, Commercial Sales, 8x8.
"I always ask people to think big and not focus on what they need right now. Technology is cheap enough to drive real investment decisions. So, when I speak to our smaller businesses, I encourage them to think further afield, or to think like an enterprise, and understand what is going to support them for the next five years to ensure the right solution. We're not forcing people to make huge commitments of investment for large periods of time without having a good understanding. Having flexibility is important and the trusted advisor model as a vendor is key. That's a message I like to try and get across."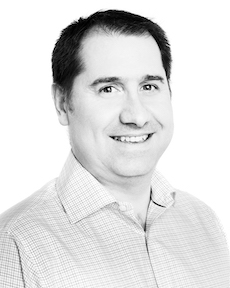 As has been pointed out, the traditional on site PBX wall is crumbling, while cloud comms and flexibility continue to build a head of steam, despite the challenges. "About a third of our base was on-premise," noted Mark Nelson (pictured), Director, Cranberry Communications. "And some of our customers were not making the most of their investment in solutions. Therefore we spent a lot of time explaining how things work.
"Furthermore, many employees would like the option of either working full-time at home or a mixture. Some of the larger companies are struggling now because they've insisted staff must start coming back to the office, and there's been something of a backlash."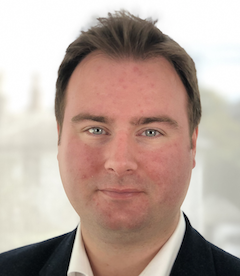 Mike O'Donnell (pictured), CCO, Opus Technology, also observed that appropriate solutions were already in place, and that it is now a case of driving technology adoption progression across the board. "People just weren't leveraging their solutions," he stated. "Many of us were using tools to enable collaboration, but not extensively. The pandemic and rush to home working forced people into making a change. Our industry has been fortunate to be in a space where, although the pandemic has attacked a lot of people hard we can create change. This is positive for the channel. We supported customers with flexible, short-term fixes to enable them to achieve those immediate goals at that moment, now it's about having the capability to make the final step to take that 'operate anywhere' philosophy' forward."
Now that workforces can operate anywhere, analytics has come to the fore and is key to making sure staff are working as they should be, noted Emily Masterton (pictured), Regional Vice President, EMEA Channel Sales – Agent, 8x8. "Analytics ensures calls are being handled correctly and going through to the right people with the right skill sets," she stated. "Customers want simple tools that provide the analytics they need.
"As well as improving the customer experience, more businesses are starting to focus on the employee experience too. They want to retain good staff, and they need to be able to give their top staff the tools they need to do their job effectively and with ease. It's really about focusing on the customer and employee experience."
Tragic circumstances accepted, Covid-19 pain could become the channel's gain, but resellers must be up to the job in all aspects and focus on keeping things simple if they are to ride the wave of opportunity. "Customers are looking for that single simplistic user experience with one application you can utilise for everything," added McSherry.
"That's a massive driver. The other driver is around integration with applications like CRM and analytics. You explain the outcomes: Let's forget about cloud and the infrastructure benefits. Let's look at the outcome. Do you want Teams as a native experience? If so, how much do you really want that? Would you pay for it? Do you actually want cell phones? Do you want a hot desking environment? Do you want an all-in-one application or integration with other applications? Do you want full visibility?"
Pursuing this line of questioning can only align a reseller more closely to the end customer, which will inevitably lead to clients leaning into the ICT procurement relationship. "We have all become much more relevant because our customers are more dependent on us," added Moore. "Generally, there is a readiness for customers to involve partners. Now it's about selecting the right partners and executing investment decisions. Any partners trying to take money off the table or exit are going to have to invest. It's time to stop making excuses about the pandemic and just get on with it."
Alldritt believes that long-term hybrid working will be the most likely outcome, in part driven by people power." It's easier to recruit people if you can flex to what they want out of their working environment," he commented. "Hybrid working gives you that. Companies that try and impose office only working could be less attractive. This is going to accelerate the move to the cloud. That means single sign on, more integration and analytics. That makes voice just another application. It's this fully integrated, fully meshed system that operates anywhere from the cloud that is the future of the office."