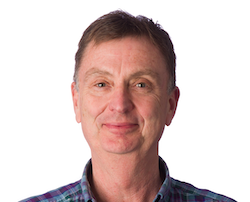 There's no time to waste in getting serious about reducing emissions, writes Zen CEO Paul Stobart.
Every business is facing difficult headwinds right now – spiralling energy costs, wage inflation, recruitment and retention challenges, and much else besides. And the extremely unstable geopolitical backdrop is compounding matters. Given all the above, it would be easy to make climate change a lower priority.
But our experience is that customers will not allow us to duck this issue. We're seeing a growing number of enterprise clients asking for regular updates on where we're at with our carbon emission reduction plans. We've never had this level of interest before, but it is clearly becoming more and more the norm. And if we fall short of customer expectations regarding our response to climate change, then they may well take their business elsewhere.
The opposite is also true of course: If we exceed customer expectations on our plans and actions around emission reduction then we are likely to secure more of that customer's business for longer.
I have no doubt that if we work together we can absolutely do this
We all need to be proactive in taking action to reduce emissions. What's clear, though, as more and more of us measure our emissions, is how dependent we all are on other players in our supply chains doing their bit to reduce emissions so we can reduce ours. Those familiar with the measurement regime will know that for many businesses Scopes 1 and 2 (emissions largely under one's own control) represent a small proportion of overall emissions. It's Scope 3 (our share of those emissions generated upstream and downstream of us in our supply chain) that make up the bulk of total emissions.
It follows that we can't do much to reduce our own emissions until the rest of our supply chain does the same. And this means that we need to work collaboratively, openly and transparently across our supply chain if we are to succeed. We need to share best practice, set out what has worked (and what hasn't), and publish our emission data so that everyone can benefit from what we are doing.
Right now, most of us are in what we might say is the 'easy' stage of emission measurement and target setting. The much more difficult stage lies ahead when customers will ask – 'we understand your medium and long-term targets for emission reduction, but how are you actually doing against those targets?'.
In our own industry, I would like to see us doing more, collaboratively on this hugely important initiative. We all have a role to play. It starts with measuring emissions and setting targets, but then we need to move on to sharing action plans, and experiences, good and bad. Wouldn't it be great if all the work everyone in our supply chain was doing on climate change was logged at some central website, accessible to all?
Collaborating on this scale is not something we are used to doing. Our default position is to keep our data to ourselves. But in this instance, given the existential threat that climate change represents, we owe it to our people, our customers and society to adopt a different approach. I'm optimistic. I believe in the power of human ingenuity, and I have no doubt that if we work together we can absolutely do this.