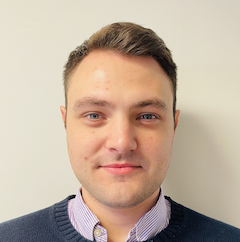 Gamma's Environmental Data Manager Callum Lydon shares key insights into how the channel giant is addressing Net Zero challenges and opportunities.
Gamma assesses and develops its ESG ambitions as a matter of course and it has three clear goals in its Net Zero agenda. "The first is reducing our internal carbon emissions through five key reduction periods with the aim of lowering our direct emissions by 90 per cent by 2030," explained Lydon. "The second involves seeking to have our Net Zero plans ratified by external accreditation; and thirdly to maintain our carbon neutral status in the interim period to achieving Net Zero."
Earlier this year Gamma announced its commitment to move from a Carbon Neutral business to become a carbon Net Zero organisation by 2042, supporting both the Paris Treaty's aims to limit the temperature increase to 1.5°C globally and the UN Sustainable Development Goal 13: Climate Action.
"In early 2022 we also committed to set near and long-term company-wide emission reductions in line with the Science-Based Target initiative (SBTi) and we will seek validation of our target within the 24 month SBTi timeframe," said Lydon. "Through the SBTi we have also signed up to the Business Ambition for 1.5°C campaign, as well as the UN's Race to Zero campaign."
Lydon also noted that it is important to bear in mind regulatory changes. "In the UK and across Europe, more frequently than ever before, businesses are being asked to disclose their emissions, their gender pay gap and similar data around important environmental and social issues," he said. "Business leaders have to make sure they don't trip up when such requests are made, which is why understanding the organisation's environmental and social impact is important to the whole process."
But many businesses, in particular smaller ones, will look at Net Zero perhaps not knowing where to start and with a sense of trepidation around the greenwashing issue, observed Lydon. "Building a green supply chain can also seem challenging," he added. "On top of that, some businesses might be concerned about the costs involved in implementing an effective sustainability strategy. However, there are plenty of statistics that show the predicted cost savings and commercial gains for those businesses that cut their carbon footprints. We can't pretend that the process won't require any expenditure, but in the long-term it will save business costs, and most importantly preserve our planet. Our advice is to just start somewhere and if budget is an issue, start small and don't be afraid to make mistakes."
Understand the data
It is important for organisations to first understand the data behind their carbon emissions and waste. This includes energy and fuel consumption – which can be recorded through meter readings or walk-around surveys – but also aspects like biodiversity. "Once that first phase is completed businesses can start to understand their environmental impact profile and develop targeted plans," stated Lydon.
To give firms a leg up Gamma has shared a business sustainability starter pack on its social media channel. This is composed of five steps to kickstart the journey to Net Zero in a simple and cost-effective way. "The first step is to baseline emissions in order to unlock the business' unique environmental impact profile," added Lydon. "Our second step involves measuring energy and fuel consumption. Businesses can identify key emissions sources by undertaking a screening, and measure consumption through meter readings and/or invoices.
"Third, a business should try to convert their energy data into estimated carbon emissions. Make use of free, online carbon calculators or obtain Government carbon conversion factors if you want to be even more accurate. This will then allow them to identify their key emission sources (for example, electricity). Finally, they can use these insights to implement affordable measures like switch off campaigns and digital clean-ups before tackling larger scale initiatives like moving to 100 per cent renewable energy."
Gamma's green ambition includes working with suppliers to reduce supply chain emissions, a dominant contributor to Scope 3 indirect emissions. "Our confidence around achieving this is high," commented Lydon. "We already know that two thirds of our suppliers have an understanding of their environmental impact and have quantified their emissions. And around half of our key suppliers respond to the Carbon Disclosure Project (CDP), so we know that we have suppliers who are engaged and up for the joint challenge. We also believe that market changes and public perception will prompt more companies to take positive action on carbon Net Zero and develop their own emissions reduction plans."