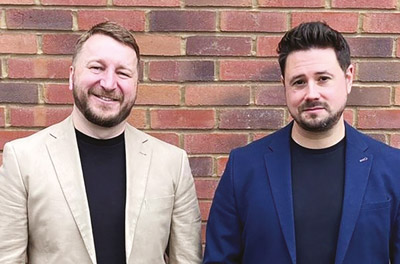 Thinking outside of the box is invaluable to business, it's the bedrock of change… you can't reinvent the wheel, but can you make it go faster?
How does that apply to the telco sector, in particular to the stream of resellers we all rely on?
Aren't resellers all doing the same thing at the end of the day, acting as a middleman to provide a service?
What is different about your business?
We have seen a huge increase in acquisitions recently with resellers buying others to change their service offering, some relying on new products, some on price and buying power, others based on their service wrap. Simply put, it's  an adoption of new methods and products, it's the only way to change or diversify your offering.
Growth and acquisition are fantastic and exciting for the C-suite and senior management. However, for middle management and their staff it provides an uncertain time. The R word becomes a very real possibility. More often than not it signals change in a negative way with good people exiting a business, quite often because they fear the unknown.
Just because an email is sent 'en masse' by a CEO, doesn't actually mean that the employees understand a CEO's direction or reasons for change, they may not understand what a new product or acquisition will bring to the business. If the don't buy into this they could feel alienated… they may have been a trusted member of the team for a long time but change will make them feel anxious.
As recruiters we interview all our candidates and when we ask why they want to move on, it's very often because of a change in strategy and direction that hasn't been explained through the ranks.
If you are acquiring a business, think of those that work in the business you are buying. There will be some absolutely amazing staff that will offer you so much in the future, they will be anxious and scared that they will lose their jobs. They will most likely approach recruiters if there is the slightest notion that their roles are at risk.
Thinking outside of the box is great, but you need to win the support of the entire business to embrace your vision for it to work. Don't lose your staff to your competition because you, as a senior member of the team, have not communicated  it effectively.
Neoci are specialists in recruiting into Comms and technology, for further details visit www.neoci.co.uk