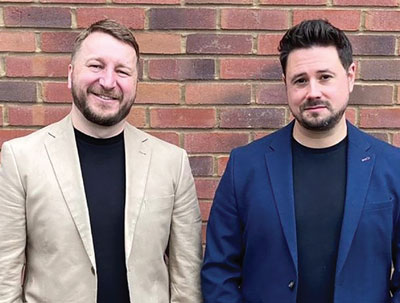 The dreaded 'R Word' is all we seem to see right now, but it doesn't always have to be so negative. Randomly, we've decided to give our run down of the top 5 "R words" to kick off 2023!
Top of our list is… RECESSION
The unspeakable word, almost as unspeakable as Lord Voldemort. Lots of people fear this word and rightly so, it usually spells a huge shift in confidence, if we aren't careful the whole economy will spiral out of control. Or is that the what the press wants us to believe?
In times of recession, the strongest businesses can use it as an opportunity for exponential growth, gaining clients from their competitors that are not in such a strong position.
Closely in second place is… REDUNDANCY
We've seen it already in the telco industry, the big players in the UC market have shed a number of staff. The 'Covid boom' meant huge investment into sales and support teams, the crazy part is that although the UC deployment was expedited, business as a whole held its breath so there was a lower uptake in net new business, the pipeline froze with a hugely extended sales cycle. Did the Covid boom provide false economy, after all it was replacing what was already there, why the need to try a land grab and pay inflated salaries to attract the best talent?...
3rd spot goes to… RESTRUCTURE
Acquisition has led to several restructures across telco, investment has been huge due to the confidence created when the industry rose through the pandemic. Restructure and consolidation allow time for processes to be implemented, these are the companies that will absolutely thrive in a recession.
Hot on the tail is…RISK
An economic downturn will unfortunately see a number of businesses struggle, for others, including neoci, it is seen as the ideal time to capitalise on becoming a master in what you do. Whether that is owning a niche or creating a new and compelling offering to your customers by taking a risk the rewards could follow.
And finally…RECRUITMENT
As neoci are a telecoms specialist recruiter, we had to include this! There will be the opportunity to recruit some great people off the back of a downturn. It's not all doom and gloom, there will be so many opportunities to thrive and grow. A shift to a less candidate driven market can allow you to attract the best talent and ultimately enhance your business and drive growth.
Neoci are specialists in recruiting into tech and telco, for further details visit www.neoci.co.uk