Following a six month period of strategic reinvention Akixi has made a commitment to revive BroadWorks hosted telephony implementations in its partner base (resellers and service providers) with a free Akixi Insights offer and make it easy for them to demonstrate the full value of analytics to their customers.
Akixi has also swung its focus onto helping SMBs reinvent their customer interactions through analytics and insights. And to kick start this new strategic approach the company is illuminating what's possible with its just launched Light Up The Base campaign. Here, Head of Product and Solutions, Colin Gill, and VP of International Sales, Paul Holden shine a light on why Akixi's simplified real-time analytics is a game changer for end users and channel partners...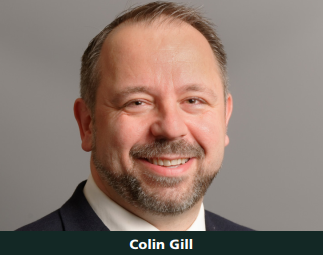 With positive feedback from the resellers and service providers that have already begun the Light Up The Base journey, we have already made a good start
The launch of Light Up The Base follows a six month period of restructuring and refocusing that saw the appointment of Craig Decker as CEO, who formerly led the cloud organisation at Cisco. Akixi also secured PE from Axiom and strategic investment from True North Advisory, and plans to grow revenue x10 and expand in international markets. Achieving its target rests largely on a simplified portfolio – Akixi Insights – along with a change in market approach and removing barriers (no upfront fees) to make it easier for service providers and resellers to trial and sell Akixi to their customers.
"Since the acquisition we are fully focusing our approach, portfolio development, and customer/partner engagement around growth on a scale never dreamed of before," stated Gill. "We aim to achieve this though a number of initiatives, such as striking a balance between users getting the full value from Akixi with minimum effort and being able to sell, deploy and support the product easily at scale."
Gill explained that the proposition has evolved to increase the emphasis around Akixi's value for resellers and service providers. "For example, increasing the customer lifetime value through providing a differentiated portfolio and increasing relevance to their customers, in turn helping them to reduce churn and increase retention, and of course on top of that comes an increase in revenue," he added.
Holden also noted that since Axiom's acquisition the priority has been to make Akixi easy to consume. "This has been achieved by removing the grit of adoption while developing a sales campaign that drives scale and creates value for partners, supporting their retention of existing customers to reduce churn, and a platform for top line revenue growth by helping provide relevance and differentiation to help secure net new business," he stated.
The opportunity for resellers is impressive, especially as SMB companies face many challenges, none more damaging than losing opportunities to the competition. "Akixi empowers SMBs to capture as many calls and serve as many customers as they can, by providing insight on when customers are trying to contact them, and ensuring the right amount of people are in the right place at the right time to make sure no opportunity is lost to their competitors," explained Gill. "And for those times where callers do slip through the net, Akixi provides the visibility and functionality to recapture those qualified callers in real-time."
Holden identified that the biggest challenge for SMBs is not knowing when they are missing calls, which are either a qualified buyer (a lost potential sale) or an existing customer (failed customer service). "Voice is still the major communication channel in the SMB market," he said. "Voice calls are devalued when you have no data to understand if your business has a problem. Akixi overcomes this issue by collecting the data in real[1]time, then presenting the facts (lost calls report) in a simple way, and in real-time for immediate action."
According to Gill, from a product point of view Akixi's priority with the Light up the Base programme is to support the sales teams within its service provider and reseller network to deliver the programme at scale. "The concept of the Light Up the Base programme is as simple as it is powerful, and as a result we have already had very positive interest from our partners," he explained. "Ensuring the programme runs smoothly and Akixi partners and end users have a good experience is paramount. With positive feedback from the resellers and service providers that have already begun the Light up the base journey, we have already made a good start."
Holden noted that the timing of the Light up the Base programme's launch is in line with the execution of Akixi's global expansion to increase market penetration globally. "The first few months since Axiom, True North and Craig came on board have been spent removing the grit, simplifying the product, making it easier to provision and consume, and supporting our partners, existing and net new, with the data to execute their sales strategy," he said.
Akixi also provides an opportunity for partners at every point of the sales cycle, explained Gill. "Through the Light Up the Base programme, Akixi provides partners with an opportunity to upsell their solution stack to their existing customer base, creating additional recurring revenue and making their customers more sticky, ready for when the next contract renewal comes round," he commented. "It's at the point of renewal where Akixi plays its part again. Having provided the service provider with opportunities to attract new customers and increase revenue, it's at the point of renewal where Akixi can provide relevance.
This has been one of the quickest and most seamless mass-provisioning projects I've carried out to date. Even I am surprised at how quickly we have managed to turn around and get this campaign up and running. The experience has been very positive and straight forward.
NICK HUNT, TECHNICAL MANAGER, RHM TELECOMMUNICATIONS
Akixi Insights case study: https://www.akixi.com/case-studies/rhm-akixi-insights/
"Through solving even more of the customer's current problems, the service provider is more likely to keep the customer and stop them moving to a competitor, resulting in reduced churn and increased retention rates. However, this also results in the renewal being less about cost and more about providing a full stack solution, further increasing the customer lifetime value."
Holden observed that most business owners these days prefer to make data-led, evidence-based decisions, which means that demand is high for real-time actionable data consumed in a simple digestible way. "Our strategy aligns to these demands and gives relevance to our partners, helping them differentiate from the competition while supporting the go-to-market to increase the life time value of the customer," he said. "The big opportunity is to collect data with no financial risk, use the evidence to demonstrate the customer has a problem and that they have a solution, which then turns into billable revenue while adding value to the customer who in turn becomes more sticky. Customer value is in empowering the sales and CX."
Voice calls are devalued when you have no data to understand if your business has a problem
New work model
Gill emphasised that Akixi's strength also plays to a remote or hybrid workforce, and with many companies now transitioning to these working models on a permanent basis, and at an unprecedented pace, the need to analyse the workforce's productivity has never been greater. "But above that, Akixi also enables and empowers remote workers and teams to see what is happening in real[1]time and act immediately to not only recapture lost callers, but also to prevent callers from being lost in the first place," stated Gill. "All of which, when Akixi is fully utilised across a dispersed or hybrid workforce, enables a company to serve more customers."
Being able to analyse the customer's call journey to highlight pain points or measure KPIs to providing consistent and good customer service is vital in keeping today's customers happy when it comes to new and repeat business, reiterated Gill. "Customer service has always been a key differentiator for companies," he added. "However, consumers are more savvy and demanding than ever and will vote with their feet if they experience poor service. It is important that service providers make customer experience a strong part of the messaging when talking about the value that Akixi brings."
Akixi's short to medium[1]term roadmap focuses heavily on simplifying all aspects of its solutions. From providing an improved out-of-the-box experience and value for new users, to simplifying the deployment for partners, everything is geared towards not just making the product easier to use, but making it easier to get out of the door too.
"We are including many features that also increase the relevance of Akixi Insights to the user, making sure we talk in their language," added Gill. "We are not just making the reporting and language relevant to specific sectors: Different verticals gain different value from having insight into their caller activity, and we are working hard to make sure we clearly demonstrate the value of Akixi to all users. We are of course driven by our partners and end user customers, so the roadmap continues to include many requested features and functions."
Holden emphasised that the economic outlook makes it more important than ever to help customers never lose a sale or lose a client. "Data enables business decisions on fact, not gut feel," he stated. "Every business needs to be efficient and productive to control costs and maximise return. We are less tolerant as a society and our CX expectations are at an all time high."
LOST CALLS RECOUPED BY CHICKEN RESTAURANT
HAVING adapted its business model to include a takeaway service, this chain of UK chicken restaurants knew it was losing calls for take outs, but didn't know how many or where. With an average order valued at £19.20, it was important to capture every call. With Akixi, this UK restaurant chain discovered it was losing 60 per cent of calls into its takeaway business, resulting in tens of thousands of pounds in lost revenue every day! The company used Akixi to analyse the customer call journey, identify where calls were being lost, and put KPIs in place. It took a few attempts to get it right, but each time an adjustment was made to the call journey they used Akixi to measure the improvements until they perfected their call routing.
SIX REPORTS THAT MAXIMISE CUSTOMER REVENUE AND PRODUCTIVITY...
Increase Productivity
Serve More Customers
Calls Overview
Today's Call Log
What's Happening Today
Recapture Lost Callers