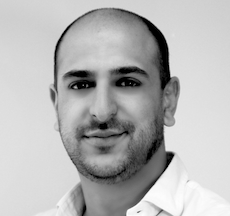 As a boy, Connexin founder and CEO Furqan Alamgir relished deconstructing computers before upgrading them into something greatly improved. Today, he does the same but with whole cities.
Connexin is showing the way to connect smart cities with a new logic that holds them together like never before. But it's the company's hometown Hull that displays its full influence, and shows why we must reassess our understanding of the term 'programming'. That's because Connexin's pioneering local project has been credited with kicking off the age of the 'programmable city'. The tech company turned Hull into what it claims to be the first smart city of its kind following the deployment of an operating system that pulls together data that sits within separate council computer systems, enabling the management of the city's public assets in real-time.
"We have helped to implement a true smart city approach focused and driven by outcomes centred around people," stated Alamgir. "They are innovating with Connexin's CityOS and implementing a fully-fledged platform that can be agnostic with any system, so the possibilities are endless. I look forward to showcasing to the world what a programmable city is capable of; and our focus for 2020 will be replicating the success of Hull with other cities across the UK."
Most domain specific smart city solutions do not easily integrate with other systems, so Connexin took a different approach. "To address this issue a smart city operating system or management platform is key," added Alamgir. "Connexin provides a full end-to-end partner based approach and works with cities from planning and preparation to delivery and operation."
I completed my medical degree and trained as a doctor while launching and expanding Connexin into a million pound business
Connexin's system is built around the Cisco Kinetic for Cities platform which aggregates data from a range of IoT sensor types into a certified set of urban service domains such as waste, lighting and parking. Hull City Council is leveraging Connexin's CityOS platform to integrate, view, manage and respond to information from a range of council services, sensors and systems. Information from current and future data producing deployments, such as smart lighting, parking, traffic, waste management and Wi-Fi deployments, are to be integrated into the single pane of glass software platform.
"Smart technologies have now come of age, but the truth is no single organisation can make smart cities happen on its own," added Alamgir. "Much of the information brought together will become available, on an open platform, for the public to use to drive new ideas and solutions to directly benefit the local economy. With open APIs, local and global independent software vendors and city application developers can plug into the management infrastructure and provide public service capabilities."
In addition to launching its own infrastructure networks Connexin secured a £10 million Series A investment. This year the company is forecasted to achieve almost 300 per cent revenue growth. Its primary customers are local authorities, municipal service suppliers and manufacturers, central Government, universities and the NHS. Among the company's achievements is an IoT Breakthrough award for Smart City Deployment in recognition of a smart road pilot in Newcastle.
Alamgir's early curiosity about how things function led to an interest in anatomy and how the human body works, so he studied medicine and trained as a surgeon. "I completed my medical degree and trained as a doctor while launching and growing Connexin into a million pound business," he stated. "I left medicine and my career as a surgeon to embark on an entrepreneurial journey in a field I had little to no experience."
Connexin was founded in May 2006 by Alamgir and Alex Yeung. "Our determination led to us learn how phone systems worked and how calls were carried," added Alamgir. "The further we looked into it, the more we felt the technology was outdated and that things could be done greener and better. We took matters into our own hands and built our own platform that could carry voice from one device to another anywhere in the world using the power of the Internet.
"Before we knew it, Connexin was born. We needed to ensure our customers had reliable broadband connectivity, so we started building our own broadband infrastructure before pivoting the use of our infrastructure to connect 'things' as well as people. This led to the development of our smart city and Internet of Things services. We are focused on becoming the UK's leading smart city operator, and passionate about improving the world through technology."