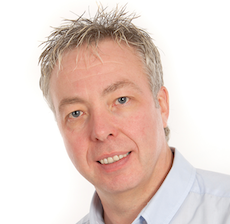 The value of successful smart city projects is crystal clear, just as transparent is the need for a wholesale transformation of business models to deliver them, says Anton Le Saux, Head of M2M & IoT at Zest4.
The quest for smart cities is emblematic of the Government's bid to become a global digital powerhouse, but to raise the status of cities and also the nation all projects will require new partnerships and funding models, as well as disruptive service models. "These cities are founded on smart, intelligent solutions and technology projects that are generally built around a number of key areas that need focus – such as energy, buildings and building management, transport and travel, infrastructure and the environment," explained Le Saux. "To pull all of these together will require substantial changes to the existing models. In preparation for delivering smart technology in the above areas, project managers and officials need to engage with key stakeholders that have the ability to deliver in all, or most, of the these sectors."
Cities are now looking towards increasing capacity and efficiency to attract economic growth and activity, but to build highly functional and intelligent cities public authorities need to integrate smart technology into their existing infrastructure while building new infrastructure from the ground up. "In most cases existing relationships and funding models won't have the capability to achieve this," added Le Saux. "Smart cities are an entirely new entity to most. As such, new relationships will need to be sought to deliver the knowledge and capability required to map out and deliver these initiatives.
"Another stumbling block is that budgets are usually separate for each sector. To deliver smart technology across the entire spectrum these projects will require new financing models. Historically, cities probably had little or no requirements to engage with technology and communication companies to deliver their projects. Moving forwards, a partner that not only delivers the knowledge and capability to drive a project, but also has the resources to help fund the project through leasing, for example, will undoubtedly have the edge over its competitors."
Topping the to-do list in smart city implementations are areas like control of traffic lights, monitoring public transportation, the concentration of traffic, parking intelligence (including navigation), weather reports and CCTV for traffic and supervision of pedestrian areas. "The list is endless," added Le Saux. "All of these are travel and transport related, so infrastructure that covers all (or most) of these solutions are generally the most common.  
"The connectivity and data flow for these are managed through a mix of Cellular and Low Power (LoRa) solutions. So, anyone that wants to be involved in any form of smart city roll out will need to be able to offer a blend of both as a bare minimum, while also keeping their eye out for future solutions such as Narrowband IoT and 5G."
With the right IoT platform and smart engine, managing this mix of technology becomes less of a challenge, noted Le Saux, but developing and managing such platforms can be expensive. "To deliver this properly and efficiently the key is to partner," commented Le Saux. "The right partner in this space can make or break an opportunity.
 
"Smart cities are ready for channel and have been for some time. Channel partners have been delivering core connectivity solutions such as IT, fixed and mobile to them for some time. In most cases it's the channel that is not ready for the smart city. A large percentage of the channel still seems to be reluctant to take the step and get involved in IoT opportunities. 
"My advice to the channel is to look at their business, identify where they can upskill and create a leader that is prepared to get involved, understand and drive IoT and give them the tools, the time and the resource to get engaged. IoT business is not going to come knocking on the door, so unless a channel partner is prepared to invest they will not be able to help smart cities to develop."
In terms of barriers for smart city projects Le Saux sees two key hurdles that will keep coming around. "The first is education and understanding of what is possible, and the second is funding and making sure a project is delivered within budget and on time," he stated. "Until a partner and the relevant city department has had a few successful roll outs this will always be a factor. To mitigate this would be to choose your partner wisely, and ensure that whoever you are working with has done something similar before."
 
A number of new approaches to regulatory frameworks that support AI and driverless cars include the Chancellor's announcement of a Regulators' Pioneer Fund. This new £10 million fund seeks to unlock the potential of emerging technologies, while supporting regulators to develop innovative approaches aimed at getting new products and services to market. This is one of many similar Government initiatives.
Budgets for smart cities are growing by the day and any provider than can meet their requirements will gain access to this funding, according to Le Saux. "This year's budget had a strong focus on this type of technology, identifying as a priority how the UK can seize the opportunity and maintain its position at the forefront of the technology revolution," said Le Saux.