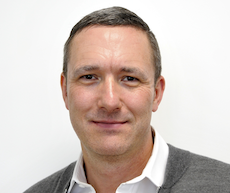 Cybersecurity awareness and data analytics platform provider CybSafe has appointed Mark Edge as Chief Revenue Officer to drive channel growth.
The move follows an investment round of £3.5m to develop CybSafe's platform ahead of a UK&I channel building campaign led by Edge, whose remit is to recruit resellers, MSPs, SIs and consultancies, and also build greater value around existing partnerships such as Cloud Distribution, QA, SCOPE, Caretower and Intuition.
His previous experience includes sales and executive leadership roles at IBM, Citrix, WatchDox and Brainloop.
 
CybSafe CEO Oz Alashe MBE said: "Considering the rising threat of cybercrime and the challenges of data and security compliance, the human element of cybersecurity is now a priority for businesses worldwide. 
"CybSafe is well-positioned to capitalise on the current market demand for a measurable, science-based training and awareness solution.
"Mark brings strong knowledge and experience in the channel which will be vital as we continue our ambitious plans to grow and develop partners in this area."
 
Edge added: "Businesses have spent so much time on cybersecurity technology, but in doing so they've taken their eye off the human cyber risk. 
"CybSafe helps businesses make better decisions about human cyber risk and resilience and takes the guesswork out of information security awareness."
CybSafe's client base includes Lloyds Banking Group, Credit Suisse, Premier League, Just Eat and John Lewis & Partners.