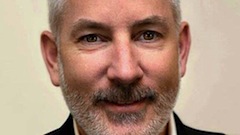 SD-WAN and cloud supremo Masergy has marked its 20th anniversary with a bold commitment to send shockwaves across the industry based on what CTO Chris MacFarland says will be ten years of tech development not seen before in the company's history. 
"With trends like the cloud, autonomous networking, 5G, and edge computing, Masergy is shaping a product strategy designed to disrupt and dominate the industry," he stated. 
"We aim to be among the first to deliver on the self-optimising networks of the future, so I am confident that the next decade will be our most innovative yet."
CEO James Parker (pictured) noted that collaboration and an environment of transparency and trust has been key to success. "Both employees and partners have also been instrumental in designing SD-WAN solutions," he added.
Zeus Kerravala, founder and Principal Analyst, ZK Research, observed: "The network is the foundation for digital transformation, and for the last two decades Masergy has been helping global enterprises achieve multi-cloud strategies without sacrificing performance.
"I look forward to seeing how Masergy makes autonomous networking a seamless extension of its platform."
Masergy now has over 700 employees and serves 1,600-plus enterprise clients across 102 countries.