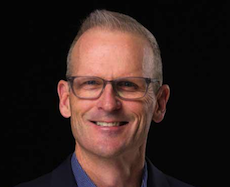 Former CenturyLink VP of Strategic Partners Jim Glackin has joined Masergy as SVP of Global Channels and pledged to invest more in the channel, forge closer ties with partners and better enable them to capitalise on market developments.
He brings over 25 years of strategising channel sales and started his career at AT&T. He is based in Chicago.
"If you look at what's going on in the cloud and telecom sector and with technology in general, you'll see that enterprises are moving away from anything that distracts from their core business," he said. 
"If it doesn't help them build better products, build competitive advantage, or better serve their customers, they don't want to own it, run it or manage it. They just want to consume it. This is the Masergy model.
"In nurturing our programme, I aim to reconnect with our partners and re-establish the value we see in them. It's time for us to get back to the relationships that are so vital to our sales success. My first priority is to create an interactive community."