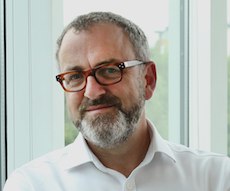 Nextgenaccess (NGA) has secured a £22m investment boost from the National Digital Infrastructure Fund (NDIF) to back its UK 10Gb fibre network.
NDIF, a commercial fund established in 2017 by Amber Infrastructure Group, has acquired a significant minority shareholding in NGA. 
The funding will help finance a major expansion of the network with plans to deploy over 1,000km of new high capacity fibre routes across the UK by the end of 2020. 
The link will open up ultrafast connectivity to over 4,000 underserved small businesses along the route from south Wales to southwest England. 
As part of its plan the wholesale fibre broadband infrastructure provider has partnered with Newport-based data centre operator Next Generation Data (NGD) to enable a new 80km high capacity fibre route which will connect Bristol directly to NGD's facility. 
The initiative, which includes a 4km fibre section spanning the Severn Bridge, will make the new ultrafast service available to businesses from early next year. 
Nextgenaccess MD Mark Weller (pictured) said: "NDIF's investment will allow us to accelerate the scale of deployment of our independent ultrafast network across the UK, particularly to underserved areas where we can provide small businesses with access to next generation full fibre broadband at a lower cost than traditional telecoms operators.
"NGD's data centre is pivotal in enabling our independent ultrafast network in the region."
Simon Bearne, NGD Commercial Director, added: "Working with NGA complements the many fibre routes we already have, but what's particularly significant is the way we are doing it as the new fibre route will also allow local businesses to have greater choice when it comes to ultrafast network connectivity."
Khalid Naqib, Senior Investment Director, Amber Infrastructure, commented: "Widescale FTTP and 5G rollout will make increasing demands on the capacity of the UK's existing network infrastructure. 
"Deploying wholesale access fibre quickly and effectively is key to bringing forward the next generation of connectivity for homes and businesses. 
"With the backing of NDIF, NGA will help to future-proof the UK's fibre infrastructure and accelerate the ambitious transition to a gigabit future."