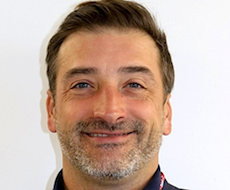 Glide Business Head of Channel Daniel Alvarez plans to double connections over the coming year as the company, formerly known as WarwickNet, sets about extending its network to 750 cabinets by 2020. Its current 550 live cabinets provide access to 100,000 premises. 
Alvarez joined Glide in September this year following a six year spell as Account Director for Mobile at Daisy Wholesale. He brings over 20 years industry experience to the role.
"The fact that we own, run and manage our network means we have an opportunity to equip channel partners with innovative and reliable services," he said. 
"Partners might have a myriad of IT services to offer, whether it's Office 365, cloud ERP systems or managed services, but find they have their hands tied because they are relying on inadequate infrastructure. We want to enable partners to offer a wider variety of products and unlock new potential for themselves."