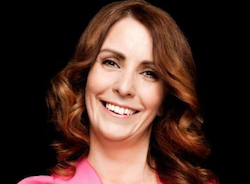 Mobile network Three is offering a support package to Ukrainian refugees arriving in the UK comprising a free 30-day preloaded Pay as You Go SIM card, including unlimited domestic calls, text and data for use within the UK.
 
The move follows Three's decision to remove roaming charges anywhere in Ukraine, as well as charges associated with calls and texts from the UK to Ukraine which will be credited back to customers' accounts.
 
The preloaded SIMs are available free to all refugees from the conflict in the UK via Three's 311 stores.
 
Elaine Carey, Chief Commercial Officer, said: "Our hearts go out to the people of Ukraine at this traumatic time. As a mobile network, the best way we can support is to ensure refugees arriving in the UK from the conflict and customers currently in Ukraine can stay connected to the people who matter to them."