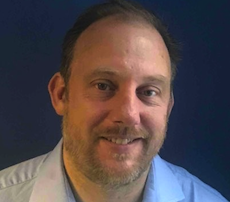 Gloucestershire-based comms service provider Sysconfig has linked up with Transatel to provide resellers with fast access to FMC on the EE network. 
The 'off-the-shelf' service includes the SIM as an endpoint, noted Sysconfig MD Sam Dawkins (pictured), who says his company is now a FMC service 'aggregator'.
"Transatel is integrating UC directly into the SIM rather than relying on OTT apps," he stated.
"By receiving communications from the UC platform on the SIM, the service becomes a 'mobile desk phone' and offers more call stability, increased seamlessness, no dependence on Wi-Fi availability, better management and tracking of communications, and of course allowing you to be 'always on'."
Alex Tempest, MD of Wholesale at BT, stated: "The learnings from the COVID-19 crisis combined with the progressive withdrawal of ISDN only reinforces further the need for easy and instant access to productivity and collaboration tools to empower a mobile workforce. 
"We've witnessed that this is absolutely key today and will be even more critical in the years to come. We're excited for Sysconfig to launch its solution to the market, utilising EE's UK mobile network infrastructure." 
Dawkins added: "The 'mobile desk phone' brings together the ways in which a company can connect its teams under a UC solution.
"FMC has been something of a legend for many years now, but I truly believe it is to become the norm, enabling one platform for all your communication needs and centralising your communications story."