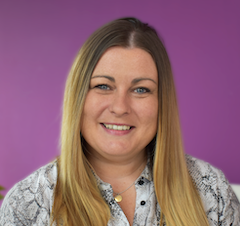 It's crunch time for cookies so marketers are advised to prepare for a wave of fresh thinking and changes in consumer behaviour, writes Cloud Business Marketing Director Louise Abbey.
It's not breaking news that Google is stopping the use of third party cookies on Chrome. Firefox and Safari blocked them in 2013, while Apple and Microsoft have also removed access to identifiers on their platforms. But Google is the biggest player by far with Chrome accounting for over half of all global web traffic, so its planned changes will have the biggest impact. Regardless of your position on third party cookies, they'll soon be a thing of the past. History tells us that this will in turn affect consumer behaviour and the way we do business online, and that's something that excites us. Google will begin phasing out cookies in H2 2024,  creating an opportunity for fresh thinking. There's no doubt that a new wave of creative marketing methods is on the way.
Be experimental: This word features heavily in our marketing strategy for the year. In fact, we've set ourselves an objective to test at least one new lead generation source every month. With the pace of change in customer behaviour, marketing demands continuous fresh thinking. We run marketing as an innovation function. We test and measure new methodologies all the time.
Care: This isn't a shiny new idea, but it matters. When your customers understand that you listen and really care about their business they are much more likely to be open to sharing their real challenges. This openness creates trust. Prove to your customers that you aren't just looking for gaps to sell into. Demonstrate that you care about their business and want to help them to achieve their goals with your support. Make this a genuine part of your business culture otherwise it'll fall flat.
Search engine optimisation still matters: When you really understand what your ideal customer is looking for it becomes easy to sell to them. This is where we're spending the majority of our time. We're blessed with a searchable brand name and domain that's attracting just shy of one million visitors, but our job is to make sure those visitors are interested in what we have to offer. Having a clear and methodical approach to SEO allows you to attract more of the right people to your website. If you don't have the right skills in your team, invest in training or outsource it to a digital marketing expert. A surface level understanding won't do.
Google phasing out cookies creates an opportunity for fresh thinking. There's no doubt that a new wave of creative marketing methods is on the way
Really get to know your customers: Our mantra is to direct efforts based on facts and data, not gut feel. We have clear customer focused objectives and KPIs that we track weekly. That data dictates our decisions every day, it's not just a tick in a box. But data only tells part of the story. Get your marketing team to spend time with customers and encourage honest conversations about their needs, and their experience with your brand. Ask to piggyback onto sales meetings, demos and onboarding sessions. It may seem like obvious advice, but is this happening in your business today?
The art of copywriting isn't dead: There's a lot of poor written content out there. With brands working hard to make their messaging simple and quick to read, some are going too far and forget that their target audience has an assumed level of understanding. Finding good copywriters is tough, especially if your marketing team is made up of a lot of junior people. But they are out there and they are worth their weight in gold. Copywriting is now the number one skill I look for when hiring.
Artificial Intelligence in copywriting has moved on: AI will play a big role in the future of marketing. These days, it isn't just a website churning out an article based on a few keywords. AI can be used to make subtle but important improvements, like adding humanity to your messaging. Chase bank has led the way on this. Tools like Wordtune and Jasper are a good place to start. In the meantime, we'll continue to create our own written content, until the machines take over.