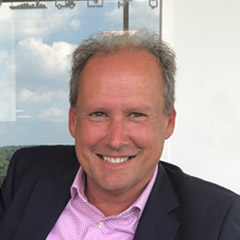 Wireless Logic has acquired international SaaS vendor IoThink Solutions for an undisclosed fee following its double swoop for Mobius Networks and Jola in July. 
France-headquartered IoThink offers a suite of Kherion solutions that enables its customers to build their own bespoke IoT solution.
Oliver Tucker (pictured), CEO of Wireless Logic said: "This deal extends our reach to an adjacent part of the value chain.
"As IoT scales, the tools and solutions that IoThink offers are increasingly important to optimise any IoT project for maximum efficiency."
Jeremy Mirouf, Co-founder and CTO at IoThink Solutions added: "This will enable us to accelerate the development of our IoT enablement capabilities for our 1,000+ customers across the globe."