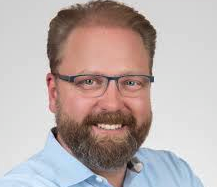 Microsoft's acquisition of Metaswitch Networks signals its intention to create 'modern alternatives to network infrastructure' with greater cost efficiency and lower capital investment.
The deal builds on Microsoft's acquisition of Affirmed Networks which closed on April 23rd 2020. 
Microsoft says that Metaswitch's portfolio of cloud native communications software will expand its range of offerings for the telecoms industry; and extends the Azure platform to both deploy and grow these capabilities at scale.
"As the industry moves to 5G, operators will have opportunities to advance the virtualisation of their core networks and move forward on a path to an increasingly cloud-native future," said a spokesperson. 
"By enabling advancements in enhanced mobile broadband, ultra-reliable low latency communications and massive machine-type communication to enable IoT at scale, 5G offers significant potential for enterprises and governments and in turn creates new opportunities for operators. 
"5G will ultimately give operators a path to accelerate service innovation and deliver new transformative experiences that are faster, more resilient and more secure, spurred on by software advances to drive transformation at scale."
Martin Lund (pictured), CEO, Metaswitch Networks, stated: "We have fuelled the telecommunications industry through multiple technology eras and evolutions, most recently pioneering the development of ultra-high-performance cloud native communications software.  
"This software is underpinning modern cloud-based communication networks, in the core and at the edge, and has driven the announcement with Microsoft."