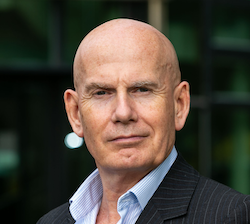 Cyber security firm Integrity360 has expanded into the Nordics with the acquisition of Stockholm-based Netsecure, which was founded in 2015 and has a circa 40 headcount.
Netsecure reported growth rates of over 35% annually and forecasts sales of around €10m this year.
Last year was also a strong period for the Integrity360 group with order growth of approximately 30% and sales of €85m. The enlarged group expects sales of circa €110m during 2023.
All of Netsecure's employees remain bringing the headcount of Integrity360 group to circa 360.
Ian Brown (pictured), Executive Chairman, Integrity360, commented: "This is a significant milestone. The enhanced group will significantly expand its activities and services throughout the Nordic region in addition to continuing our growth throughout the UK and Ireland. 2023 will also see the group expand into other major geographic markets."
Netsecure founder and MD Jan Lindblom added: "Our skills combined with those of Integrity360 will provide an extension of our portfolio of professional, support and managed services."