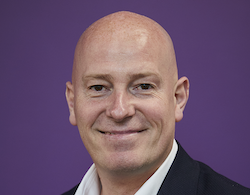 Digital Wholesale Solutions (DWS) has acquired cloud services provider Giacom giving it a strong foothold in the IT reseller and SaaS space. Giacom's Cloud Market platform provides SaaS solutions including Microsoft 365 and Azure, security and back-up to over 70,000 end user SMEs through its partner network. 
Cloud Market complements DWS's channel-only software platform business which provides IT, communications and cloud products and services to over 2,500 UK partners, with expertise in voice, mobile, UC and connectivity services. 
The added value to customers will be the potential opportunities to cross-pollinate products and share expertise through the group of businesses.
Giacom's CEO Mike Wardell will remain in post, leading the business with the support of his existing management team. 
The company will continue to operate its model under the Giacom brand.  
"The more time we spent with the team from DWS, the more similarities we saw in our businesses and how we approach the channel," stated Wardell.
"From our focus on customer experience to our business values to the integration approach we each adopt for our technology platforms, it was clear that the two businesses are a great fit."
DWS CEO Terry O'Brien (pictured) added: "I've admired the Giacom business for a number of years. We have so much in common in terms of focus, ways of working and values.  
"Bringing together these two high growth businesses in UC and cloud services is a huge step forward in our plans to support an ever converging ICT partner channel. This will be great for our combined 5,500 partners."
Giacom was established in 1999 and was recently announced as Business Insider's Fastest Growing Business in Yorkshire. It has been a Sunday Times Tech Track 100 company for four years in a row and just passed the milestone of one million product licenses sold.