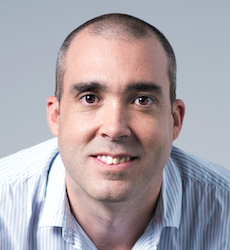 Windsor Telecom has a golden opportunity to restrategise, branch out and blossom, according to CEO Pete Tomlinson who's pressed the button on plans to recast the Inbound supremo as an all encompassing bespoke solution provider.
It is on Tomlinson's strategic planning and experience that Windsor Telecom's transformation in large part relies, and his appointment as CEO in September last year marked the effective end of the comms provider's near exclusive traditional market focus – Inbound. It remains a fact that Inbound is critical, but no longer sacred. Thus Windsor Telecom has a window of opportunity to spread its wings, supported by winds of change drafted in by Tomlinson's broad business plan. Notably, he will seek dividends in product and service diversification and more bespoke solutions that are simple to source and deploy. In this approach, says Tomlinson, lies a long-term strategic advantage. This is true transformation.
He has strong foundations upon which to build. Windsor Telecom generated circa £8 million revenues in its latest financial year, achieving £3.5 million EBITDA. The company serves over 5,000 customers, mainly small businesses, but deal wins in the larger SME sector and corporate space are becoming more commonplace. Windsor's reseller base is also growing substantially.
It is remarkable that all of this has been achieved with a primary focus on one core specialism, Inbound voice, for which Windsor has almost become a byword. But now it's time to move into additional technology and market areas, and Tomlinson is champing at the bit. "Leading the kind of pivot needed to diversify and grow, to reach a whole new level of ambition and move away from a narrow product focus to a far wider technology play is something I have plenty of experience in and enjoy," enthused Tomlinson.
He came to the Windsor Telecom with an admirable career back story, based on 20 years experience in transforming and scaling telecoms and technology businesses. During his time at Eclipse (prior to its integration with KCOM), Tomlinson faced a similar test to Windsor's challenge. "With Eclipse, we took a traditional ISP with a great service ethos and doubled the size of the business by refreshing the brand and rapidly diversifying into new product and customer markets," he commented.
Tomlinson also held leadership positions at Cable&Wireless and telecoms infrastructure pioneer Fibernet – and prior to his appointment at Windsor he was Managing Director of TalkTalk Business Direct. You would be forgiven for thinking that such an illustrious CV would reflect an all-time and exclusive interest in comms. But things are not always as they seem. Tomlinson began his career journey working for a company that ran team building events during the dotcom era. Many of its clients were flourishing tech businesses not shy about displaying their wealth, which made an impression on Tomlinson who was at the time near penniless with a pregnant wife. "Being broke and having figured out how much kids cost, when I saw the cars some customers turned up in I twigged that a job in technology would take care of nursery fees!"
Over the past three months we've developed a clear vision of the role Windsor can play for our customers, all based on making technology easy and enjoyable
Tomlinson's volte-face career change was a decisive reaction to a real need. He had captured a moment of opportunity that proved life changing. It was a practical response that is reflected in his work as a business transformer, as he seeks to match strategy to potential. "In Windsor I saw the opportunity to build a very different type of tech business," he commented. "Over the past three months we've developed a clear vision of the role Windsor can play for our customers, all based on making technology easy and enjoyable."
As a successful provider of Inbound services, the obvious next step for Windsor Telecom is to diversify, and the main task for Tomlinson is to release its latent value by going down the route of specialisation. He says his strategy precipitates a grand project for Windsor to reinvent itself, and he pointed to two big drivers of change that are influencing his thinking. "There are now five generations of customers and colleagues in the workplace who all want differing things from technology and their work environments, such as flexible working, a myriad of devices and integrated communication channels," explained Tomlinson. "These all need to be supported seamlessly through today's technology solutions.
"On the supply side we're seeing ever greater levels of innovation from both hyperscale and niche software-led originations that are at last opening up APIs into their core platforms, which enables Windsor's software and development team to integrate deeply and create our own propositions."
All channel players need to be aware of how the hyperscale providers like AWS and Microsoft add value, believes Tomlinson. "They are stepping up, as are niche software-led businesses which are doing well out of creating unique IPR, and investing to develop a sales and service model that truly adds value and makes it easy for customers to consume their services," he added.
If there is a customer bugbear that cries out for a solution it is over complex products and services. The issue is bad enough to snap bonds of loyalty as customers seek more friendly alternatives, believes Tomlinson, who said the need for simplicity has become a magnet. "We will be taking the principle of making technology easy and enjoyable to a far larger market and across more areas of the rapidly converging comms and IT landscape," he added. "We should all work together to take out the complexity and focus on the customer experience.
"Consumer brands do this much better than B2B providers. People in the workplace rightly expect the same simplicity they experience with personal technology. If you're going to roll out collaboration tools, they'd better be as easy to use as Facebook; or if people move from email to IM, it has to be as intuitive as WhatsApp. The big trend is in the consumerisation of IT."
Tomlinson's business transformation programme is reflective of this consumerisation, and the bespoke paradigm of his plan demands a new and more thorough approach to sourcing technology partners. "There are some amazing new technology vendors out there, but they don't always make it easy for their customers," he added. "That's where we come in. A big part of our strategy is identifying and building relationships with the best tech vendors, those with platforms we can use to create our own portfolio and service model, that allows customers to properly take advantage of new communication, connectivity and collaboration services."
There are some amazing new technology vendors, but they don't always make it easy for their customers
More and more organisations with a mix of legacy and newer cloud-based services want to integrate how they connect, communicate and collaborate. But achieving this is a different matter due to the complexity of the task. "This is where we're also helping, with straightforward solutions, service and guidance," added Tomlinson. "The core of our growth strategy is built around our sales and service model and developing a set of properly integrated communications and IT services for SME and corporate customers. Furthermore, while I am a big believer in organic growth, it also makes sense to accelerate this with a good mix of acquisitions that can add both capability and scale."
According to Tomlinson, there is no better time to drive Windsor Telecom's business transformation and expansion, and no better starting point than the people dynamics of the business. "The team is incredibly diverse, full of digital natives with an average age under 30 and with a 50:50 gender balance," he said. "We can relate to customers in a totally different way than more traditional resellers. Our objective is to realise the full potential of the market opportunity, our culture, our sales and service model, and repeat our success with Inbound by making technology easy and enjoyable across a full range of new IT and communications services."
Just a minute with Pete Tomlinson...
Role model:
John Legere, the king of growth and transformation. We first met when he was CEO of Global Crossing having acquired Fibernet. More latterly, his turnaround of T-Mobile USA is pure class
What talent do you wish you had?
A photographic memory
Tell us something about yourself we don't know:
I'm left handed, dyslexic and colour blind. It makes me very creative!
Your greatest strength, and what could you work on?
I'm good at creating a vision that people value being a part of; but I probably swear too much
If you weren't in comms what would you be doing?
I'd enjoy being an after dinner speaker
How would you like to be remembered?
With a Comms Dealer Lifetime Achievement Award of course. But I'm not ready for that just yet
Who do you admire most in the channel?
That's like asking me to pick my favourite relative
The best piece of advice you have been given?
You can do anything if you do it fast enough... said my driving instructor
Name three ideal dinner guests and why you'd invite them:
Boris Johnson, he has an opportunity to support our industry but I'd like to give him pointers on how not to screw it up; PT Barnum, the original greatest showman and an interesting businessman who helped end slavery; and Kylie!
Top tip for resellers:
If you're enjoying it, you're doing something right