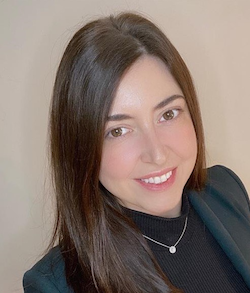 If the quest to source and build talent for top jobs is to be truly successful it must be viewed through a diversity and inclusion lens, according to CityFibre Director of Compliance Sarah Parsons and Jenny Bumford, Associate Director, HR Service Delivery.
To its great credit CityFibre has increased female representation within its executive leadership team to more than 27 per cent over the last five years, and this year the company doubled its female representation within senior management with some key hires. This is also reflected across the business as a whole, with targets and strategies in place to ensure gender balance. Like all types of diversification, having a strong female presence within boardrooms brings varied points of views and perspectives – a diversity of thinking with different experiences, backgrounds, competencies, knowledge and different objectives and goals.
Research suggests that for a group to have an impact on decision making it needs to form 30 per cent of the whole. "This ratio may not always be a critical consideration for business leaders, but it should be top of mind in organisations that are focused on creating a diverse and inclusive working environment," said Parsons (pictured above). "Our board split is approximately 27 per cent female so we are not far off this target and we have various strategies in place to ensure our appeal to female candidates. Across the wider organisation our gender split is around 26 per cent."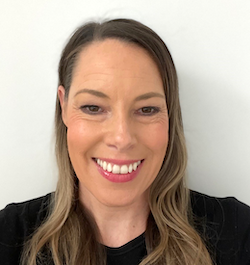 According to Bumford (pictured left), CityFibre has a pipeline of capable and knowledgeable women who could 'easily' fill future board and senior leadership positions. "Part of our ongoing succession planning policy is to identify potential applicants internally as well as our external recruitment strategies," she explained. "Within CityFibre, opportunities for professional development and career progression are bountiful and encouraged at all levels across the organisation regardless of gender or any other diversifying factors."
The industry needs to see that diverse thought leadership leads to thriving business and sparks innovation
All of this makes for a broader spectrum of discussions, ideas and more creativity and innovation, pointed out Bumford. "The diversity ratios of our senior management are reflective of our teams in general, which shows a good mix of perspectives," she added. "And when supported with a culture that encourages people to speak up and be heard, this breeds innovation and creativity and makes for a more productive and forward thinking organisation.
"We also have flexible and hybrid working policies and family friendly initiatives to encourage female candidates and ensure a good work life balance for all employees. Our CEO Greg Mesch regularly repeats his mantra across the organisation of 'look after yourselves and your families first', and CityFibre will prosper from more relaxed, balanced and productive employees."
According to Parsons, CityFibre's mission is to build a legacy, and recent recognition and award wins support this ambition. For the second year in a row CityFibre was named in the Times Top 50 Employer for Women; it scooped the Vendor/Distributor People and Culture team award at the Channel Champion Awards in the summer; and last year picked up the Comms National Award for Diversity.
"Our mission means being tireless in our pursuit to break new ground, replacing the complacency of incumbent thinking with the determination of a challenger," she said. "Diversity, equity and inclusion is key to our success. With all diversity, it's important to ensure all cultural requirements and potential differences are considered."
In 2020, CityFibre joined the FTTH Council Women in Fibre Committee. "It's through the committee that we can share learning across European fibre builders and operators, collectively innovating to shift the dial on diversity within the industry," added Parsons. "Our Responsible Business programme also drives the diversity agenda across the towns and cities in which we build, often involved in outreach programmes focused on girls in STEM, mentorship and inclusion."
The diversity ratios of our senior management are reflective of our teams in general, which shows a good mix of perspectives
More broadly, CityFibre advocates for parity when it comes to external representation. And Parsons says it's crucial to be a high profile role model by ensuring the business has diverse representation at conferences and external events. "The industry needs to see that diverse thought leadership leads to thriving business and sparks innovation," stated Parsons. "It's also important for future generations to have key female role models to provide that inspiration and demonstrate that possibility."
In terms of obstacles to having more women on boards, Bumford says there is an 'obvious numerical barrier' with only so many seats available on the board at any one time. "But it's important that we have a diverse talent pool of available candidates to fill any vacancies as and when they arise," she added. "There is also a general issue across the industry with recruiting experienced and talented employees. This is something we are addressing directly through our new academies."
CityFibre currently operates a Planner Academy and a Field Engineer Academy to recruit and train its own candidates, who come from a range of backgrounds and experiences. "This enables us to develop and build our own talent pool from the ground up rather than rely on more traditional recruitment practices alone," added Bumford. "It's proved successful with 15 already qualified and employed and more cohorts currently undergoing their training.
"We also focus our recruitment strategy on return to work candidates, supporting females that may be returning to the office after having children or taking a career break. We provide full training and support to get them back into the workplace."
CityFibre has also set up a diversity and inclusion steering group with key networks headed up by senior managers, and made up of individuals from across every area of the organisation. These cover gender, disability and carers, LGBTQ+ and cultural inclusion. "The networks provide education and fun events, support employees and develop and implement key policies and procedures," noted Parsons.
"For example, most recently in terms of the Gender Network, we have worked to de-stigmatise the key female issue of the menopause by signing the Menopause Workplace Pledge by Wellbeing of Women."
Parsons believes that recent years have seen an 'awakening' to the issues faced by many women and the upsides that diversity and inclusion brings to the industry. "The benefits are clear to see, and I'm pleased to have witnessed a cultural shift when it comes to inclusion across the sector," she commented. "There is always more to do, so focus on inclusion, be brave in resourcing strategies and challenge, challenge, challenge to create more diversity."