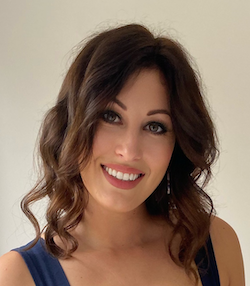 We caught up with Mint Technology South Director Lindsey Godden whose fledgling business aims to set an example for other aspiring women in the channel.
At the outset, Godden, 32, makes it clear that her policy is not sexist nor carved in stone: She maintains the female centric workplace she has engineered has worked for her and her board partners during the formative months of the business. "Having managed both men and women at previous companies, there was something about having an all-female sales team that really made me proud," she enthused. "Historically, sales people in STEM companies are mostly men. There is something about being a woman in a male dominated environment that just works for us. But that's not to say that the next employee on the MTS payroll won't be a man. We just want to show how powerful women in business can be."
"I am a huge advocate of employing based on experience, and not race, gender or background. Given the length of time I have worked with my sales team executives Sascha Ross and Shelley Shaw, the way we sell has adapted to increase sales and customer relationships in a way that works for us."
Godden believes it's still tough for women to overcome unconscious bias and preconceptions that 'men know technology better' and pulls no punches in her desire to smash down glass ceilings. "Speaking from experience, women must work incredibly hard to get deals," she added. "It's tough being a young woman sat in a board room of several men, telling them why they should listen to you about their technology needs and why they should trust your knowledge over the three male sales representatives that have been in before you.
"We must know more about our products, industry and company than others which means training courses, evening reading, looking at LinkedIn articles in your spare time and retaining everything that gets thrown your way. The women in my team are just as motivated as me to prove that we win our business based on us being the best choice for the customer, not because we smiled sweetly and fluttered our eyelashes."
Godden aims to secure 500 customers in five years and on that journey wants to encourage other women to stop disregarding a career in technology. "STEM is a great industry to work in, regardless of what gender you are," she added. "You get to work in an ever-changing environment that presses you to continue learning in an industry where even competitors support one another.
"When I first started in ICT, I was one of the only women I knew that had a sales role in technology. That dynamic does seem to have changed over the last few years and, while we are still greatly outnumbered, I think more women are interested in getting into technology-based roles. This is helping to close the gender gap but there's still a long way to go. If I can encourage women to consider a career in one of the best industries out there, then I am absolutely going to do so."
MTS is a separate company spun out of Birmingham-based Mint Technology owned by Jon Dunn and Damon Smith – they and Godden are shareholders. "While the day-to-day running of MTS is down to me, we use their support and billing team while we grow and get to a stage where we can justify employing our own full-time staff to sit in these rolls at our office in Aylesbury," said Godden.
She learned her ICT sales and customer service skills at Citytalk Communications where she was inspired to set up her own business. "Working in an office with only four other people meant that I overheard conversations around engineering," she commented. "I understood how to fix problems sitting next to a support team member and I would look over the shoulder of the guy doing the provisioning while talking to him about an upcoming order. Without realising, I was absorbing the range of skills I needed to run a small business."
MTS primarily deals with the SME market, upgrading technology from traditional telephone lines and broadband circuits to VoIP and the latest technology. Key tech partners are Daisy Distribution and Pragma. With their support Godden plans to sign up nine new customers a month and her long-term aim is to hit 500 within five years using a traditional sales strategy.
"Every little win is a step in the right direction for us," she added. "Every new customer, whether big or small, makes a difference when you are building something from nothing, so whilst there have been no major milestones, we are working hard and growing steadily in the way that we want – including getting out there and knocking on doors! It's so much harder to say no to a smiling face than it is to a voice at the end of the phone.
"From a staff morale point of view, getting out in the fresh air, having some friendly competition as to who can book the most appointments and meeting for a team lunch to discuss how the day is going helps keep everyone motivated. We like making friends with customers and the more we can speak to them and help the easier this becomes. Ultimately, the friendlier your team are, the harder potential customers find it to say no."