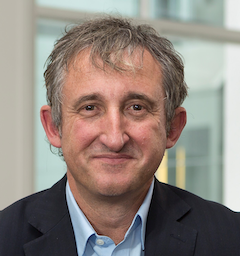 Pressures to adapt our way of working and evolve business models have perhaps never been greater, and critical to success is attracting the talent that will move organisations forward.
Here, UKCloud Chief Executive Officer Simon Hansford discusses social responsibility and sustainability and how they fit into long-term HR strategies.
To gain greater insight into current climate-related impacts on organisations and their operations we sought to showcase how UKCloud is promoting, advancing and monitoring adoption of ESG and CSR practices. Concurrent with this is also guidance on ways and means to attract the best people who are in short supply and far more aligned to matters that affect the planet.
"Every organisation in the world has a moral obligation to do whatever it can to reduce their carbon footprint to net zero as soon as possible," stated Hansford. "We have long recognised this, and since 2011 have engaged Natural Capital Partners to independently certify our cloud services as carbon neutral. UKCloud's presence at COP26 as a member of the E-Alliance is a marker of our carbon neutrality intent. Working alongside partners such as Microsoft, Dell, IBM and BT we will help draw attention to the transformative role that technology can play in tackling the climate crisis."
Corporate responsibility was woven into the fabric of UKCloud from day one. With investors and clients voting with their feet, modern businesses have to take notice of their footprint on society and act, believes Hansford. "Placing corporate responsibility at the heart of a business is essential if it is to thrive into the future," he said. "Companies that are more diverse, inclusive and sustainable are more profitable and successful."
Recent government policy requires public sector bodies to take account of social value and carbon reduction planning in the procurement process. If businesses are to win government work they must tackle climate change, build new jobs and skills and foster innovation. But competition for the best talent continues to be a fundamental challenge in the UK's tech sector. "In a competitive job market, a willingness to learn and grow with a company and truly invest in its culture and values will continue to be distinguishing factors," stated Hansford. "In return, businesses must offer employees a nurturing environment, strong personal development opportunities, clear career progression and a strong set of values to align behind.
"We invest in our people to ensure that they stay with us for the long-term. We've spent almost £100,000 on over 400 training and professional qualifications for employees. And we offer a collaborative, inclusive culture in which employees are encouraged to grow and work on the issues that matter to them. Every employee has shares in the business and has a stake in its long-term success."
Talented employees have never been more conscious of working in an environment that supports their mental health, physical wellbeing, career development and aspirations. And according to Hansford, it is a simple fact that the top talent will not join a business that lacks a diverse, inclusive culture and a clear message about how it plans to tackle the key issues facing society.
"By placing our values front and centre and taking clear positions on climate change and corporate responsibility, our people reflect what we stand for in their work every day," added Hansford. "Our employees drive the values of our organisation rather than just reflecting them. An independent report found that every £1 spent with UKCloud generates £1.43 of social value. Our team has delivered 488 hours of volunteering to the local community and we achieved Social Value Quality Mark Level 2 for delivering a positive measurable impact across the country."
As a company building the next generation of digital infrastructure it has been crucial for UKCloud to invest in training for specialist roles and build the knowledge required to have a national capability in the cloud computing space. One example is its Early Careers programme comprising apprenticeship and undergraduate schemes. Participants currently make up more than eight per cent of staff.
 
"We have geared our organisation – and the culture and values that underpin it – towards fostering education and skills and, as part of our commitment to delivering social value have pledged to drive an inclusive agenda for digital skills through our Early Careers programme, along with open community education to address the national skills deficit," explained Hansford. "All our staff understand that we are a truly sustainable technology business, delivering measurable change that cuts through the alphabet soup of ESG and CSR requirements. To this end, we were the first carbon neutral cloud services provider to the UK public sector."