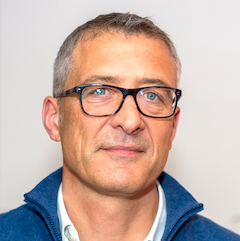 New solutions and innovations that solve PSTN switch-off challenges for smaller businesses are key to a smooth transition to an all-IP world, says BT Wholesale Channel Sales Director Gavin Jones.
Combining technology in an integrated, market-driven solution package that solves customer challenges and creates value for resellers is a must. And according to Jones, BT Wholesale's Broadband One and Wholesale Hosted Communications Express portfolio reflects these priorities. "As the PSTN and ISDN switch-off looms in 2025, small businesses need connectivity and VoIP services they can rely on to help future-proof themselves for both office and remote environments – which is where Broadband One and new Wholesale Hosted Communications (WHC) Express offerings come into play," he stated.
Broadband One is a managed full fibre connectivity package with multiple variants including SOGEA that allows small businesses to migrate to all-IP. WHC Express is a new digital phone line that enables users to make and take calls anywhere from any handset and from the same business number. Until now, believes Jones, partners may have been hesitant to leave legacy copper-based access solutions behind, but as wholesale provision of FTTP becomes more prevalent evidence suggests that customers are prepared to pay more for faster more reliable connectivity.
"This presents an opportunity for partners to offer FTTP as it supports a wider range of all-IP services," added Jones. "Elsewhere, collaboration tools are increasingly important as we embrace remote and hybrid working. Digital tools such as Webex by Cisco are imperative to keep teams best connected and working collaboratively no matter their location."
Since the UK government asked people to work from home where possible an additional two million people have been working away from the office. "As we emerge from the pandemic and with the vaccine rollout underway, many employees have enjoyed the flexibility of being remote," stated Jones. "Research from Zoom suggests that many companies intend to adopt a long-term hybrid approach."
Jones also noted that it is important for partners to play a guiding role for customers along the journey to an all-IP world. "Enabling our partners to have the best insight into our solutions will ultimately mean they are guiding their customers in the best way possible," commented Jones. "Navigating the all-IP pathway is imperative for partners to continue to thrive."
Jones pointed out that BT's network investment will continue to be the mainstay of how it can best support partners – and with its IP Transformation Services it is helping channel partners ensure that the shift to the cloud is a smooth transition. Furthermore, a report by PWC states two trends are transforming the telecommunications industry – commoditisation and convergence. The report suggests this will alter how telecoms companies operate and how customers use their services. It cites commoditisation as a loss of differentiation which leaves companies exposed to competition based on price alone.
"However, it's unlikely we will see these trends lead to fixed broadband commoditisation because at BT our differentiating factor is our network," added Jones. "Serving more than 99 per cent of all UK premises, our networks are built to levels of resilience offering 99.999 per cent availability and the capacity to handle the demands of the highest FTTP variants. For partners to differentiate within the market, being able to supply a full range of network products will help them to gain and retain customers."
Digital transformation was on the radars of many organisations pre-pandemic, but the past 18 months have supercharged plans across businesses and industries. And there is no doubt that hybrid working and the shift to all-IP are two requirements that have been catalysed by Covid-19.
"Over the past year we have greatly developed our portfolio, spotting trends in the market and then developing solutions to meet customers' needs," said Jones. "Take Webex by Cisco. We knew collaboration tools were a hugely disruptive trend. Research by analyst Cavell found that the cloud communications market in the UK had grown to 5.9 million users by the end of Q4 2020 – so we partnered with Cisco to offer Webex.
"Digital transformation has long been on the channel's agenda, especially with the 2025 switch off looming, but Covid-19 has brought it sharply into focus and accelerated the change. This has created huge opportunities for both resellers and vendors alike who have had to expand their portfolios to encompass these changes."
According to Jones, partners' biggest opportunity will be around the three Cs – connectivity, cloud communications and collaboration. "Hybrid working shows no signs of slowing down, and these are trends that partners will want to keep front and centre in the coming months," he stated.
"As we move to an all-IP future with the 2025 switch off, we are continuing to develop our Broadband One and WHC Express products with a digital experience that makes it easier for our partners to serve the needs of customers quickly and efficiently, which is crucial in an ever-evolving digital world. Our aim is to ensure our offerings are easy and frictionless to consume through our APIs, meaning partners can spend less time on ordering and more time on growing their business."