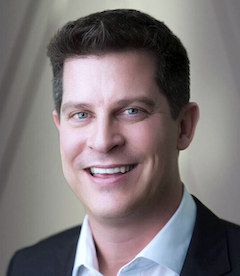 North CEO Glen Williams is clear on his direction of travel: To become the leading IoT and private 5G services and solutions provider in the UK.
North emerged as a single entity following the amalgamation of five businesses in October last year. The series of acquisitions and mergers formed part of Aliter Capital's strategy to build an IoT and connectivity specialist, bringing together Glasgow-based Boston Networks, Welsh business Pinacl and Pinacl GDA, North Shields and Birmingham firm 2020 Vision Systems and London operator PEL Services.
"Our inception was around bringing five businesses together and how we develop and hone the offering we take to market based on that integration," explained Williams. "We take more of a holistic approach than we did at the beginning and each of the solutions we offer are North solutions rather than individual technologies from various businesses. That transition into North has been seamless and our staff have adapted quickly. Now we can offer and deliver end-to-end services and solutions."
Last month North was acquired from Aliter by mid-market PE firm Livingbridge in a deal that also saw the IoT firm expand its UK footprint and influence with the acquisition of network infrastructure company Data Techniques, which has 90 employees located across three UK offices in Camberley, Southampton and Basingstoke. Camberley will become North's new headquarters. "Data Techniques plays in sectors North doesn't currently operate in and the acquisition will help us scale our capabilities across new areas such as central government and defence," stated Williams.
"The acquisition also reinforces our presence in the south east and allows us to operate a national network of technical engineers, covering the design, build, maintenance and monitoring of end-to-end IoT solutions and services."
Livingbridge has an impressive track record operating within the technology sector and made the investment through its £1.2 billion Livingbridge 7 fund. "The investment comes at the right time for us, for Aliter and our investment journey," commented Williams. "In terms of future investment we have the opportunity to look at further acquisitions with Livingbridge."
Williams' strategic planning is supported by the strength of his prior experience: As CEO of Damovo he brought six international businesses together. He was also Sales Director at Dell and did stints at Lenovo, Computacenter and Daisy Group in various senior roles. "My previous CEO experience mixed with my background in IT and communications has been highly influential in my role at North, and the time spent building that experience from the ground up is important in understanding the day-to-day challenges as well as the strategic overview," commented Williams.
The enlarged North group is now 362 strong with a turnover of £63 million. Its customer base spans the length and breadth of the UK, from the Scottish Highlands to the south of England and Wales. "We work with many mid-market and large enterprise companies, as well as the public sector where we service the majority of our clients across local authorities, universities and NHS trusts – and more recently through the Data Techniques acquisition across defence and central government," explained Williams. "We also operate in other industries such as manufacturing, construction, financial services and utilities.
"We are creating smart, secure, safe and connected spaces and places across the UK, working with our customers to integrate technology within data centres, buildings, campuses and cities, and in complex and critical environments. We are doing this through our solutions in IoT, CCTV, fire and safety, networks and WiFi. We can deliver all of these services end-to-end. For us, the key for growth isn't around the number of opportunities, it's about focusing on winning the right ones at the right time and on delivering for our customers."
Williams sees private 5G and IoT as a strong growth area for North and he pointed to sustainability as a significant driver as the company seeks to support customers in their race to net zero. "We are working with numerous local authorities and businesses on sensor and IoT-based solutions that transform the ways we live and work through smart technology, while creating a more sustainable practice that supports our environment," he added.
"Smart data will play a key role in the race to net zero. We can monitor anything from air quality and CO2 levels to electricity consumption and light levels, and we have been shortlisted for a sustainable award through our work with Highland and Islands Council using sensors to reduce carbon emissions across its buildings. There is plenty of room to expand and any critical environment where you need to collect data is a growth space. The opportunities are endless."