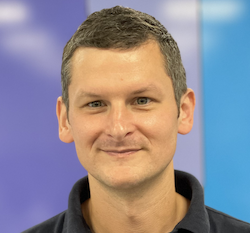 Incoming Matrix IT MD Matt Faulkner has activated a solid business plan first conceived when he joined the Fareham-based MSP as CTO in 2021. Here, he sets out his growth vision.
Faulkner's strong pedigree as an IT leader is a perfect match for Matrix IT which provides a broad scope of tailored support services ranging from ad-hoc offerings through to permanent on-site IT support. The company delivers design and implementation services and engages with a variety of customers across different sectors, from farming and leisure to solicitors and accountancy firms. Faulkner says the business has been particularly successful in the recruitment, legal and professional services sectors over the past two years.
"We will continue to build on our foundations of strong IT delivery by understanding technological advances and adding value to our customers through close consultancy, based on the specific needs of each customer's IT requirements," commented Faulkner. "To achieve this we discuss their IT concerns and business objectives, identify the best-in-class technologies to support their IT infrastructure and ensure a risk-free transition that's secure and scalable."
Faulkner's strategic vision began to take shape soon after he joined Matrix IT as technology chief just over two years ago. A succession plan was initiated and during this 24 month period the company doubled in size and grew to a team of 50. Now as Managing Director, Faulkner will leverage his experience to the max, especially having witnessed and absorbed the impact of ten-fold growth on a company's culture, communication and working processes. These lessons are reflected in his current planning and approach to both challenges and opportunities.
We all run our businesses based on information, and the more data we are able to evaluate means that we can make better decisions
"Matrix IT has a clear plan for growth but it is important to ensure the right structure is in place to support our activities," he explained. "When you are part of a growing business inevitably there are details that you can't fully anticipate. To have been through these experiences has been beneficial in helping Matrix IT get ahead of potential barriers and accelerate our progress."
Culture matters
Key to greasing the wheels of growth is maintaining culture, believes Faulkner, who puts much stock on company values and how they can define a firm's DNA while being a USP. "We maintain our culture in several ways," he stated. "We look for individuals with the same shared sense of team spirit and focus on service delivery. We recruit people for their attitude, and we have a fantastic training programme which can fill gaps in experience."
Faulkner is also focused on improving Matrix IT's systems with a view to gaining better insights into key management information. "We all run our businesses based on information, and the more data we are able to evaluate means that we can make better and more informed decisions," he added.
"The technologies we use internally are rich with data and our focus this year has been on enabling our teams to visualise that information to aid the decision making process."
Another priority is to continually review emerging technologies and understand their market potential in order to educate staff and customers, and evolve the company's products and services portfolio in line with the pace of innovation. "The benefit to our customers is to fully align current and future IT services with the wider aims of the business," commented Faulkner.
"By taking this approach we can help customers prioritise the technologies that will have a meaningful impact on their organisations and put them on the right technology path for the next three to five years. Customers appreciate our flexibility and ability to provide services that align with their IT needs."