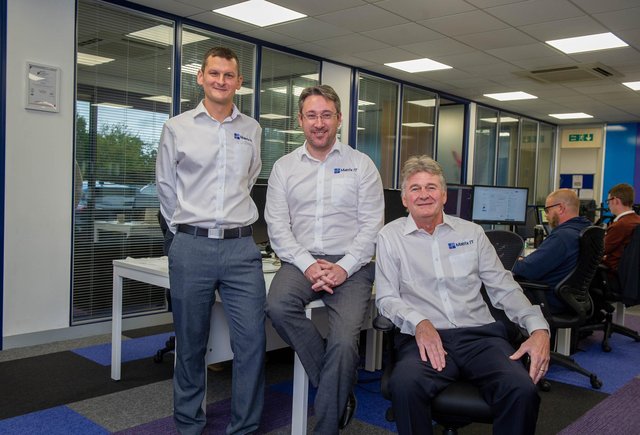 Matrix IT has appointed three new directors with Ian Lockwood joining as Commercial Director, Matt Faulkner as CTO and Steve Carnell as CSO.
Lockwood joins from ITL Consultancy, which he joined after 17 years as Commercial Director at Taylor Made Computer Solutions. He said: "I will be assisting on maintaining the growth with a focus on the customer service and choosing the right products in this dynamic industry."
Faulkner brings two decades experience in technical director roles, having spent 19 years at Taylor Made before moving to Peach Technologies. He said: "Matrix's success comes from ensuring that our customers have access to a high-quality IT service complemented by the right technologies to support their business's needs."
Carnell completes the ex-Taylor Made trio, having worked as Head of Business Consultancy for ten years.
Matrix IT has also hired five new technical engineers: Mark Beckett, Andrea Oslobanu, George Aubin, Chris Hayter and Adam Bacon.