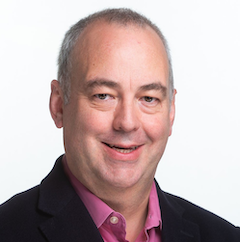 Antin Infrastructure Partners' acquisition of Pulsant in July enabled CEO Rob Coupland to capitalise on the shift to hybrid cloud solutions and drive plans to create the UK's leading edge computing platform.
The Antin deal enables Pulsant to sharpen its focus on its core portfolio of colocation and hybrid cloud while also bringing scalable and high capacity coverage to businesses across the UK through the build out of a nationwide edge computing platform. The demand for hybrid and multi-cloud strategies is rising as businesses look to reduce the costs of storing everything in public cloud. At the same time, the rapid growth in IoT and connected devices is significantly increasing data volumes, driving a need for robust edge strategies. New technologies such as 5G and 6G will also increase demand for seamless, high speed connectivity from remote devices, making latency and the flow of data increasingly critical.
"Every platform that supports business connected applications will have to be more widely distributed to deal with the growing demand," commented Coupland. "We have been early adopters of this mindset and the ongoing evolution of our edge network is already differentiating us against other players in our space.
"Our nationwide network of data centres, hybrid cloud capabilities and our heritage of serving regional businesses puts us in a strong position to deliver on market demand as it grows."
With a strong portfolio of colocation, cloud and networking solutions, Pulsant has long prepared to capitalise on the opportunity, and is already building a UK-wide edge computing platform, a grid-like architecture that will deliver data across data centre locations that are close to edge devices. "Our regional data centres will play a key role in bridging the gap between centralised platforms and micro-edge locations such as base stations and masts, delivering services to the edge for UK businesses," said Coupland.
His past experience will no doubt help him to accelerate his strategy with confidence. Previous roles have taught him how to build commercial and sales oriented teams to capture opportunities, lead operational teams and quickly scale capacity. "This has enabled me to rapidly strengthen Pulsant's proposition for regional enterprises, providing edge networking opportunities and driving change across the industry," he stated.
Coupland joined Pulsant as CEO in 2019 with almost 30 years experience in the IT industry. He began his career with Cable&Wireless where he became Product Group Manager for Applications and then spent 10 years at Telecity Group in a variety of roles, including Managing Director and COO. This was followed by a stint at Digital Realty as Managing Director EMEA.
"The industry has seen a digital shift over the last decade as businesses leverage new technologies to improve operational efficiency and agility," stated Coupland. "This has been accelerated by the Covid-19 pandemic which forced businesses to rapidly undergo digital transformation and is driving demand for hybrid infrastructure.
"Similarly, 5G adoption is increasing and driving growth in more complex and mission critical IoT solutions, which in turn is resulting in a growing number of devices, applications and volume of data. To be successful, organisations need faster access to data, regardless of location and are shifting towards a distributed multi-cloud model over the traditional centralised model."
The ongoing evolution of our edge network is already differentiating us against other players in our space
Pulsant was established in 1995 and has grown both organically and through acquisitions. It started as an ISP called EdNET, which then rebranded as Lumison in 2004 before being acquired by Bridgepoint Development Capital in 2010. A year later, Lumison integrated with Dedipower, a managed hosting company and Bluesquare Data, a data centre operator – that's when the Pulsant brand was born.
Pulsant acquired Scotland-based colocation company ScoLocate in 2012 and was refinanced by Oak Hill Capital in 2014. In 2015, Pulsant acquired the consulting arm of Spinnaker Red, followed by IT infrastructure services company Onyx in 2016 and LayerV in 2017.
As mentioned, in July this year Pulsant was acquired by private equity firm Antin Infrastructure Partners, which will support it on the next phase of growth and the building of a nationwide edge computing platform, while it continues to grow the core portfolio of colocation and hybrid cloud. The company has over 1,500 clients and its technology partners include Microsoft, VMWare, Citrix, HPE, Dell EMC, Cisco and Alert Logic.
"Over the past few years, Pulsant has made significant investments in both people and infrastructure," added Coupland. "Earlier this year we announced an £8 million investment with Zayo to develop a national network for edge computing. The partnership will see our 10 UK data centres connected using Zayo's fibre network to deliver a national high capacity, low latency network. Today we operate 10 enterprise class data centres which stretch from London to Scotland, providing 95 per cent coverage of the population with sub-five millisecond latency."
Pulsant's client portfolio encompasses the public sector, SMEs and mid-to-large regional businesses, the latter being its core focus. The company has a particular strength in legal, professional and financial services, alongside service providers and ISVs. "As demand for hybrid and multi-cloud strategies rises, channel partners will need to evolve their offerings to deliver end-to-end cloud solutions," noted Coupland.
"The rapid growth of data from connected devices means they will also need to be ready to accommodate the market's growing edge networking requirements. They need to think about building their infrastructure network sooner rather than later."
Attending to urgent industry matters is par for the course at the moment, but nobody could predict the swift and sudden onset of Covid-19 and lockdown challenges. "When we entered lockdown in early 2020, I was still 'the new CEO' learning about our clients and people," commented Coupland. "There was no precedent to show the path forward and that was quite daunting.
"But the response from the Pulsant team was fantastic and enabled us to be agile in helping our clients, and supportive in looking after each other. That was a great leveller as we all dealt with the shared challenges of lockdown. We are emerging from the lockdown without having furloughed anyone and with an even stronger sense of team spirit. There is great energy and optimism in the team for the next stage of our growth."
Just a minute with Rob Coupland...
Role model:
My dad. He was a successful small business owner before he retired. He built his business on doing right by his customers and looking after his people.
Tell us something about yourself we don't know:
When I left school, my original plan was to join the RAF as an engineer and I was accepted for officer training. I ultimately decided not to take that route.
Your strengths and what could you work on?
I am an optimist and see that as a strength. Even in challenging situations I'm focused on the way forward, rather than dwelling on what happened. But I am an introvert and at times that can make me seem aloof. I've got more comfortable with how to reveal more of my personality.
What could you not do without in your job?
A team of independent thinkers.
Lesson learnt:
Hindsight has taught me not to be scared of failing. Learning to be comfortable with that has probably been my greatest lesson.
One example of something you have overcome:
My introverted nature meant that for many years I found it very difficult to reveal much about myself. I've got more comfortable doing that over the last five years. I'm more myself.
What do you fear most?
Frogs.
Best advice you've been given:
When I first became an MD, a colleague told me to seek out the people in my business that would tell me what was really going on, rather than the things I wanted to hear. Great advice.
How do you relax?
I took up cycling. It's a great way to get exercise, get out in the fresh air and disconnect for a while.