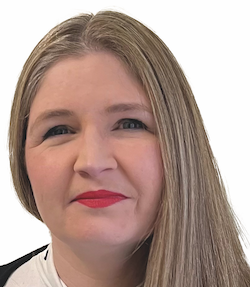 Lip service and mere cultural mood music will do nothing to advance the spread of greater diversity and inclusion (D&I) in the channel. What we need are real world examples of inspirational D&I champions. Enter CityFibre's D&I Lead Julie Richard who has D&I at the top of her agenda.
Comms Dealer always seeks to champion shining examples that reveal the real human and business benefits of greater equality, diversity and inclusion in business and beyond. Why? Because industry research and discussion alone will not solve the channel's diversity and inclusion deficit. It needs a real-world leadership and cultural stimulus, and CityFibre has ingrained this prerequisite into its very identity...
What is your diversity and inclusion strategy, its goals and objectives?
Our long range D&I strategy forms one of the pillars of our organisational goals and can loosely be split into three main objectives – to increase diversity, embed D&I across all company activity and enhance, promote and celebrate our inclusive culture. Championed by our Chief Operating Officer, Simon Holden, it has the backing of our leadership team and investors as well as each of our Inclusion Networks having a dedicated senior sponsor. While our core objectives remain the same, the underlying focus and targets expand and update year-on-year.
Our workplace is inclusive of all individuals but we recognise there is always more to do. In 2022 we plan to continue our focus on diverse hiring, refresh and relaunch a suite of inclusion training, and increase awareness of intersectionality because every individual sits across multiple diversity strands. For example, a group of females would also vary in age, ethnicity, religion and sexual orientation, with all of these factors playing a part in who they are.
In what ways have you quantified the positive impact of a more diverse and inclusive workforce?
We capture a wide range of data to monitor our progress. This includes everything from employee gender split by job level and division, flexible working requests and acceptances, employee turnover, gender pay gap, through to hiring activity from initial application through to interviews and offer. We also measure participation and scores from our employee engagement survey both as a collective and when split by diversity demographics. Furthermore, we encourage employees to share their stories and experiences through our internal blogs which have proven popular with all staff. We are already seeing the success of these activities with employee satisfaction being 83 per cent favourable and data from our Applicant Tracking Software showing an increase in applications from under-represented backgrounds and a subsequent increase in offers. Our inclusion networks, LGBT+, Disability & Carers, Gender and Cultural Inclusion continue to be well recognised with new members joining regularly. We also saw our achievements recognised externally through multiple charters and awards, not least being identified as a Times Top 50 employer for women 2021.
What is the leadership structure in terms of D&I within CityFibre and how does this work in practice?
The D&I strategy is owned by our COO and has a dedicated D&I Lead. Accountability for individual targets within the overall strategy sits with the relevant business owner. For example, diverse hiring is owned by the Head of Recruitment who works closely with the D&I lead. The four established employee networks have appointed employee chairs and senior sponsors who consider their own specific pillar as well as working closely together and with the lead to ensure a holistic approach across the multiple diversity strands. This structure works well but is constantly reviewed and continues to evolve.
We also support all of our managers in driving equity by providing a wide range of policies, frameworks and guidance, all of which are accessible via our Intranet and through mandated management development covering the employee lifecycle. Following the impact of the pandemic, we supported managers by increasing visibility of our Inclusion Networks, wellbeing events and MHFAs.
We also implemented guidance around domestic abuse and enhanced our approach to flexible working hours and locations through agile working so that managers had a clear framework with which to set realistic employee expectations.
How are you redefining the long-established male orientated success role model in the ICT sector?
Our policies, processes and training options are designed to promote equity and flexible working is open to all with a number of directors working part-time. We also have several senior female role models including some well known channel faces such as Elsa Chen – Chief Customer Officer, Sarah Parsons – Director of Compliance, Sarah Malin – Director of Group Operations & PMO and many more. We also offer a variety of formal training and development opportunities to all including our ASPIRE programme for aspiring managers and Mentorloop, our mentoring programme.
CityFibre's recent engagement survey demonstrated the positive impact we are making. Our female employees returned favourability ratings showing that 88 per cent were fully comfortable being themselves at work, 83 per cent employee satisfaction and 80 per cent felt they had equal opportunities to succeed. Female leadership has also significantly increased in the last four years within the executive team from zero to 20 per cent, and senior management from 17 per cent to 26 per cent. We still have work to do but we are already making great strides.
How have your recruitment policies changed and in what ways are you recruiting for a more diverse workforce?
We have expanded our recruitment channels, developed a recruitment framework to mitigate bias and ensure diverse shortlists wherever possible. Our job adverts are gender neutral and include key information such as location agnostic and flexible working options to encourage diverse applicants and empower fair pay negotiations. We also upgraded our applicant tracking system to provide diversity tracking metrics and use analytics to monitor our progress. We also have a focus on growing our own talent internally and addressing skills gaps by equipping managers with training and guidance to minimise bias.
Our permanent shift to flexible working over the last two years and the recognition that approximately 1,500 people were successfully onboarded remotely during the pandemic, along with our continued organisational growth, has created multiple opportunities to drive a diverse balance with recruitment being a key enabler. The impact of these activities has been evident through an increased number of applications from under-represented candidates and an increased mix of diverse backgrounds across the organisation.
How do you address unconscious bias?
All bias, including unconscious bias, is an issue across all industries. In our industry there has been a historic lack of diversity which means it can be more evident. The way we are trying to address this is through ongoing training for all staff at all levels, strengthening frameworks and through providing clear and concise guidance and policies and continuous awareness and education through our various networks. There is no easy solution, but it's an education piece across all employees to keep it at the forefront of peoples' minds and make them more self-aware.
Do you pursue societal initiatives around D&I?
We work with our local communities within each of our build towns and cities. Given that we know digital exclusion for the poorer members of society is a real and growing issue and that our industry has an endemic gender imbalance and increasing skills shortage, a significant part of our outreach activities include STEM, Girl Geek type initiatives and careers fairs. We also work with a number of charities that support young people from disadvantaged backgrounds, aiming to open up their opportunities either through our apprenticeship schemes or other programmes. We work with local schools and colleges to encourage the next generation of engineers, programmers and developers and hopefully inspire their career aspirations and encourage them to consider a future in telecoms. We are playing a significant part in creating an inclusive society.
Our support of various local events recently include Pride, Voices in the Shadows by Black Women in Tech and the Women's Engineering Society student conference, alongside our commitment to a number of charters covering race, gender disability and menopause. This provides benefits to the external communities we work with and our own employees. In 2022, we will continue to support similar activities while building on broader digital inclusion programmes. Our diversity and inclusion activity sits hand in hand with our corporate social responsibilities. For us it is win-win. We are empowering society, building a diverse employee base and creating a truly inclusive workplace.
Have you, or do you plan to, leverage technology to drive greater diversity and inclusion in your business?
We've used our current HR Information Systems to capture the demographic make up of the organisation through self-declare options which generated a good response. This helps us to understand where we are compared to our external environment and industry benchmarks. We also use Glint, an anonymous survey platform for our employee engagement surveys, onboarding and exit surveys to help us capture sentiment through multiple demographics. These enhanced analytics provide both qualitative and quantitative feedback and are essential to our ongoing evolution. Our recruitment technology allows us both to track and measure diversity of applicants at each stage of the recruitment process as well as to understand where our adverts are being seen and leverage social media targeting.
How do you keep the D&I agenda culturally alive and relevant, especially as you grow and during these disruptive times?
The D&I agenda has to stay at the forefront of our company-wide strategy and objectives at all times. We opt for continuous education and awareness through our networks, and it's almost always a topic of some sort on our monthly all hands calls, which also helps to demonstrate the directive is driven from the top and across all departments and job roles. We have a proactive team of volunteers that help to keep the various events, initiatives etc promoted across the business and engage our colleagues on a regular cadence. Also, our D&I lead is responsible for continuous environmental scanning, identifying changes, suggestions and working with stakeholders to provide solutions. It's an ever evolving and growing agenda.
What first moves enabled you to stride out on your D&I journey? And what learnings can diversity novices take away from your experience?
A key initial stage is to develop a baseline gap analysis and use internal and external data insights to help identify your gaps. Senior industry knowledge can be helpful here to identify external factors that could also have an impact. It's also essential to have senior level sponsorship from the start to help drive the importance throughout the organisation and obtain employee adoption and participation. Then it's a case of keeping up the momentum and evolving and adapting based on employee feedback, for example, to ensure the initiatives are effective.
D&I networks and me...
By Tony Stamper, Senior Programme Manager and Chair of the LGBT+ Network: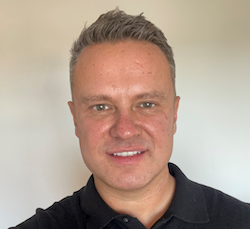 Through the LGBT+ network and despite the challenges with the pandemic and lockdowns in 2021, during Pride month we were able to organise a virtual Drag Queen Bingo social event where we invited other LGBT+ networks to join us. Sheila Simmonds was our host for the evening over Zoom and over 70 people joined the event. We had a short presentation from Sliding Doors which supports older LGBT+ people. During the pandemic Sliding Doors says it received an unprecedented high number of new referrals. The event allowed us to not only collaborate with other networks and increase awareness of a great charity which we raised some money for through donations, but we also had some fun. Our D&I networks support us to be our true selves at work, broaden our contact base, give back to the community and encouraged us to do so with a smile on our faces.
Viewpoint
As a single parent of a disabled child I am proud to work for an organisation where I feel that I can be myself and that others understand that I may have additional challenges. With the focus on diversity and inclusion as well as mental health and wellbeing, I know that I have support from my workplace and colleagues so I am better able to balance multiple responsibilities without feeling judged or penalised.
CityFibre employee
Celebrating and supporting LGBT+ staff
By Chris Stening, CityFibre Group Transformation Director and Senior Sponsor
of the LGBT+ Network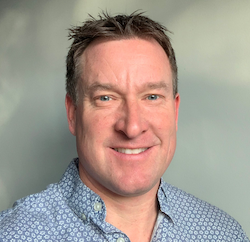 Participating in the Stonewall Workplace Equality Index is a great way to galvanise people around a plan to improve specific areas where we need to support LGBT+ staff and stakeholders – but often the purpose of the network is much simpler than that. Visibility and celebration of LGBT+ issues is critical and sometimes just being there, normalising LGBT+ life and celebrating stories and events is all you need to create an environment where people can feel comfortable to be themselves and be out at work. Normalising LGBT+ relationships helps LGBT+ people and those who identify as straight to better understand our community and the fact that we are not that different.
One of the most rewarding moments of sponsoring the LGBT+ network so far has been seeing the step change improvement in the happiness and engagement of the bisexual community within our employee engagement survey over the course of a year. Our Bi community feel far more comfortable being out at work and I think that is in no small part down to the environment we have created.
This year we had an engaging Trans speaker with almost 10 per cent of our total workforce joining the session. It all goes towards creating the all-important environment where people can feel comfortable being themselves at work, and for me that is what LGBT+ networks are all about. And having fun of course. We look forward to celebrating Pride in many locations as we come out of lockdown.