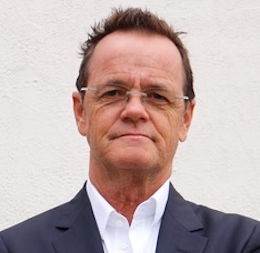 PE investor Chiltern Capital's acquisition of IT distributor Intec Microsystems in July also saw the arrival of industry veteran Alan Cantwell as Executive Chairman to drive growth beyond £100m-plus revenues within 12 months.
Here, Cantwell (who has worked in the IT distribution channel for more than 40 years) provides insights into his strategy, his past experience and what it takes to be an effective Chairperson.
How did you arrive at Intec Microsystems?
I have built a network of private equity contacts and since 2012 successfully advised and delivered several exits for clients, allowing businesses to flourish under new management or private equity ownership. I have known and admired Intec Microsystems since it started and always felt it had huge untapped potential. We don't want to be the best kept secret anymore. We work with challenger vendors and we're moving up the value chain. With the addition of new vendors and a revitalised sales and marketing strategy Intec Microsystems intends to boost its current 2,500 customer base by targeting the 8,000 VARs operating in the UK. Our management team and staff have the knowledge and expertise for growth. We'll fill any gaps in the business by recruiting more expertise and with the investment we now have we can afford to be more competitive in the market.
What immediate challenges are you currently addressing?
Initially, my challenge is to ensure that the reseller network in the UK understands the capabilities of Intec Microsystems. We are now engaging with the media outlets explaining our story and embarking on a series of digital advertising campaigns. Naturally, when our reseller engagements increase I need to ensure the business has the scale to deal with the capacity.
How do you think you personally can best impact the business as Chair?
My role is to help the company deliver a plan and be strategic, and I have always adopted a principle of lead by example. There isn't any job that I won't do myself. Applying that principle and being strategic is a recipe for growth. And my background in building IT companies from scratch helps me establish trust and loyalty from my team.
Tell us more about the experiences you draw on?
I was originally a salesman in the early 1980s, which was the start of the modern day IT evolution. In 1984 I joined a start-up called Team Systems as employee number two (unfortunately not a shareholder), which went on to become the top Olivetti dealer in the UK and top Altos Unix based Multisoft systems house, later sold to Sage. I then spent four years learning the pitfalls and opportunities involved in starting and growing an IT company, helping the business reach over £15 million revenue in four years and selling to Mysis the year after I left.
We don't want to be the best kept secret anymore. We work with challenger vendors and we're moving up the value chain
In 1988 I founded Selection Services, initially as an IT break-fix support company. During the 1990s we grew to become one of the first managed service providers focusing on SME clients with 50-250 IT users. With a team over 350 technical support staff in 2011 and a global client base I sold Selection Services to Palatine Private Equity and my management team at the end of 2011.
 
What is the role of the Chairperson in fostering D&I and sustainability?
The role of the Chairperson is to ensure the board itself is diverse, including minorities. Women board members bring diverse points of view, so it's imperative to keep diversity and inclusion on the agenda. As Chairperson, one of the initiatives is to challenge the business on its sustainability policy and investigate the benefits of B Corp Certification, for example, and work out if that's right for the organisation.
What's your key piece of advice to management?
Enjoy your career and help people you work with on that journey. It will pay back for the business.
 
What is the most difficult part of being a Chairperson?
Not becoming a micro manager.
 
How do you continue your own professional development?
I take each project and do my very best, then move on to the next project.
 
What market trends currently interest you most?
Creating a digital business allows me to plan for significant growth. AI and the digital economy require a fresh perspective to bring about change and create new opportunities.
 
What are today's primary leadership priorities?
Diversity and sustainability.
Are you currently balancing competing priorities?
At this stage in my life I can mainly focus on business, as the family is now at point where they can take care of themselves.
What is your boardroom pet hate?
Boardrooms filled with talk and no action.
Role model
My father, he was a hard working and honest entrepreneur.
 
What talent do you wish you had?
To travel in time.
 
What do you fear the most?
Running out of time to achieve my life goals.
 
Tell us something about yourself we don't know
I prefer to fly alone or with my French Bulldog Jasper, humans are far too slow.
 
Name three ideal dinner guests
Elvis Presley, Winston Churchill and Nelson Mandela.
 
What are you greatest strengths, and what could you 'work on'?
My main strength is empathy, but I need to work on developing filters.
Best piece of advice you have been given?
Shut the door and trust your team.
 
If you weren't in IT what would you be doing?
I always wanted to be a barrister.
 
What's the biggest risk you have taken?
I enjoy extreme sports, but don't actually see them as risks.
Top tip for business leaders
Enjoy the company you are building and always help your team to enjoy the journey with you.