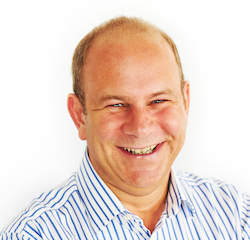 We asked Inform Billing Managing Director Shaun Bodsworth to identify the challenges and opportunities he faces as the company seeks to capture a strategic advantage for itself and partners in this dynamic market.
It is becoming ever more clear that the billing sector is fast evolving and standing still is not an option. The good news is that Inform Billing has recognised these challenges and has committed investment and leadership focus to innovation led growth, creating the tools partners need to address a more complex market and unlock new revenue opportunities. "Our product development strategy will enable us to provide enhanced solutions, not only for the ICT sector as we know it, but also opening new opportunities both within the ICT sector and beyond," stated Bodsworth. "But the combination of the upward pressure on costs from rising salaries and inflation and the downwards pressure on pricing, along with the distinct shortage of skilled and unskilled workers, is likely to become one of the biggest challenges businesses across the channel have faced for many years."
Another  key feature of the fast evolving billing landscape is that supply chains are broadening and target markets are diversifying. "The roll out of full fibre will create opportunities for everyone in the channel, billing providers included," added Bodsworth. "The continuing transition to recurring revenues still plays a big part in generating opportunities for the channel and billing providers need to play their role in enabling resellers to capitalise on those revenue streams. At the same time, while call revenues are declining, other consumption or usage-based opportunities are evolving, again providing significant opportunities for the channel to utilise its expertise in monetising recurring and consumption based commercial models."
Bodsworth also expects to see a continued trend towards automation, with technological areas such as AI and IFTTT growing over the coming years. "These are key to how customer value is shifting and therefore it's imperative that resellers have the right capability from their billing provider to take advantage of these shifts as they happen," he said. "We are developing partnerships in diverse markets relevant to the subscription economy, opening up future opportunities for both Inform Billing and the channel."
Inform Billing's customers span traditional telecoms, IT, mobile and IoT as well as utilities, waste management, banking and hospitality all using its software for billing. The business has grown circa 15 per cent year-on-year for 10 successive years and Bodsworth intends to double revenues during the next three to five years. "We continue to invest heavily in our product development and have some exciting plans for the second half of 2022," commented Bodsworth.
To better manage business growth Inform Billing has carried out a restructure, putting people first to unlock new potential. "In the past we have had one team covering multiple responsibilities," added Bodsworth. "Now we have separated out several functions as we continued to grow, concentrating efforts in specific areas. A key element to our strategy is strengthening our senior management team along with other departments in the business.
"As well as promoting Ellie Allseybrook to Business Development Director in 2021 we recently brought in Debbie Wealthall as Head of Sales and promoted two existing team members to Head of Billing Operations and Services and Head of Technical Services. With these lead roles alone we have 60-plus years experience in ICT billing and all three have previously worked as billing managers in resale businesses. We have also invested in our projects team as we take on more and larger customers. Now a team of five, they all manage complex projects such as data migrations for onboarding, consolidation and acquisition. We also now have a dedicated team of seven focused on providing an outsourced bureau service to 100-plus customers."
But strengthening the business through skilled and motivated people has not been without its challenges. "While we have an excellent team in place we still need more people as we grow and recruitment is proving to be one of the biggest obstacles to achieving our goals," explained Bodsworth. "There is much discussion around the skills gap and the 'great resignation' as people adapt to a post-pandemic way of life and the shortage of workers, particularly within software development."
It is true that software development and competition reside at the heart of the innovation agenda in many markets, including billing, but consolidation in the sector could dramatically reshape the competitive landscape, observed Bodsworth.
"History shows that competition drives innovation as well as commercial competitiveness and this is true in the billing sector," he commented. "It is paramount that resellers have genuine choice in all elements of their supply chain, even more so in the current climate and I hope to continue to see billing providers across the industry benefit from both new entrants and new offerings in the market."