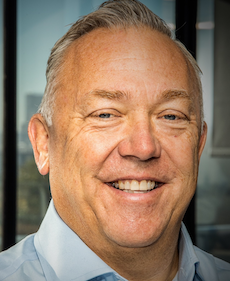 The Techneds-backed three-way merger of ITSB, Quad Vision and Data Integration (a division of B2B technology provider DXC Technology) creates a single entity operating under the Vizst Technology brand headed up by CEO Richard Betts.
Techneds execs Simon Mewett and Iain McKenzie join Vizst Technology as Non-Executive Director and Chairman respectively. Both are founders of the PE firm. "Myself and Iain identified the opportunity to create a new cloud technology provider that drew on the strengths of three existing businesses," commented Betts. "Each company brings its own value, multiple skillsets and multi-sector experience."
Techneds completed the merger of IT services business ITSB and audio-visual specialist Quad Vision in December 2020 so Betts knew both companies would contribute a strong offering. "I identified Data Integration as the perfect partner to complete our proposition," added Betts. "It has a strong portfolio of high end public sector and enterprise customers. There was no overlap in services by bringing the three companies together. Each team brings expertise in different fields."
Vizst Technology has over 50 employees, offices in Poole, London and Newbury and generates £12 million turnover. Its client base numbers circa 500 with enterprises, higher education and Government sectors among its key target markets, but the company is not completely sector-specific. "We're aiming for 20 per cent organic growth per annum by working with existing clients and gaining new business," added Betts, who first started in the tech industry in 1982.
 
That was before the advent of the Internet, meaning that Betts has had plenty of time to flex his entrepreneurial muscle. "The biggest risk I took was buying Mettoni in a management buyout with Iain, which involved putting all my possessions into the investment," explained Betts. "I knew it was a risk at the time, but I also saw the fantastic opportunity it could bring in creating a globally renowned technology provider. It was a venture I believed in, and it was rewarding to see the business flourish."
Betts spent ten years growing Mettoni before exiting the business to Enghouse Interactive in a $30 million deal. The sale also helped many people to progress significantly within the tech industry. "That was my biggest achievement," said Betts. "As a result of our growth, many members of the management team have now moved into senior leadership positions. I'm proud to have helped them progress their careers to that level."
Betts is hoping to repeat this trick with Vizst Technology. He has personally invested in the business and is banking on the diversity of his portfolio along with a customer and cloud centric approach. "Our focus is purely on cloud-based tech so we've been able to capitalise on the shift to hybrid working," he added. "Many more businesses need the infrastructure to host meetings between people in the office and those joining remotely.
"Our selling point is that we offer a broad range of services that provides multiple benefits to different organisations. As well as targeting new business, we'll grow Vizst Technology by looking at white space in our current customer base and cross-selling our extended service offering."
According to Betts, cross-selling will significantly influence the evolution of Vizst Technology. "We have a substantial customer base already with strong relationships forged over time, so we have a good opportunity to show those clients what else we can do. Our appeal is that we can offer expertise under one umbrella, particularly as we've also brought together our existing suppliers and partners from the three businesses, so clients don't need to outsource different suppliers. By building trust and strengthening our relationships we'll have more opportunities to successfully cross-sell our new services."
But one of the main challenges facing the comms channel right now is supply shortages, observed Betts. "Everything has had a knock-on effect with slower lead times and equipment supply not meeting increased demand," he commented. "We're getting around the issue by planning early with customers. Forward planning is vital, and we're working closely with customers to ensure we're fully prepped and ready to effectively meet their needs."
Betts' definition of preparation is all-embracing in terms of getting under the skin of customers from top to bottom. Yet this approach is all too often overlooked by sales teams, be believes. "Our industry should be looking at other business departments besides IT to sell products more effectively," he commented. "Very often, the IT managers are the gatekeepers when it comes to tech investments. But new tech benefits the whole business, rather than just the IT department, so we should be targeting others to gauge a better understanding of the wider business needs.
"A holistic approach is key, so resellers should look beyond IT departments and target other areas like sales, marketing and business development contacts as part of their sales tactics."