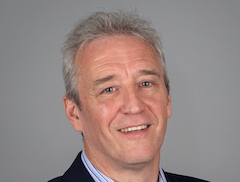 The number of smart buildings across the Scottish Highlands is set to increase significantly following a £400k agreement between Highland Council and IoT specialist North.
Highland Council serves a third of Scotland's total land area and is responsible for many remote buildings which can now be monitored from a centralised point across the IoT network.
The project will use smart IoT sensors to collect data and gain insights on council buildings including CO2 levels, temperature and humidity, ventilation, electricity consumption and light levels. 
The data will be used by the council within its data analytics platform to reduce costs and carbon emissions while improving the environment.
 
North is delivering the project across all Highland Council buildings, with the council able to self-install pre-configured IoT sensors to monitor and gather data on building and room usage. 
North has supplied its data enablement platform which decodes, stores, visualises and shares information from the sensors, providing the council and its partners with a set of data, enabling them to better model building use, identify issues and deliver a more comfortable environment while controlling costs.
  
Alasdair Rettie, Group Technical Director at North, said: "This project is an example of how IoT technology can transform the way we live and work. 
"The Highland Council smart buildings project will not only offer benefits in terms of cost savings and a more sustainable way of working, but will enable the council to provide the public with a better experience while gathering the real-time data to maintain a healthy and pleasant environment.
"There are distant council buildings across the Scottish Highlands which can now be brought together through remote connectivity and control, using smart data to provide."