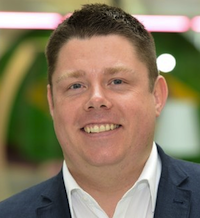 Fast growing IoT specialist Pangea has opened a new office in Glasgow to better serve its northern based partners and maximise on the buoyant Glaswegian economy. 
Bernie McPhillips, Sales Director at Pangea, said: "Opening an office and building a team in Scotland felt like a natural next step for us. Many of our 130-plus partners are based in this part of the UK."
 
McPhillips says IoT is enabling valuable business and public-sector transformation across Scotland. 
Having won £24m towards the development of its smart city program in 2013 from Innovate UK, Glasgow has intelligent street lighting that brightens or dims based on civilian presence, and an app for quickly reporting street issues like graffiti or pot-holes. 
It's also home to SWAN: a public services network that connects over 4,600 schools, hospitals, council offices and more across Scotland.