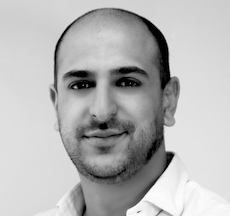 Hull-based smart city firm Connexin has raised £80m in funding from Whitehelm Capital to support growth in demand for smart networks in cities and their connecting infrastructures.
In 2019 Connexin delivered a purpose built Smart City Operating System for Hull City Council and this year helped Amey implement Connexin's CityOS platform to improve highway maintenance services across Sheffield. 
 
"This financing further validates the digital transformation we have delivered within cities, communities and the utility sector through our innovation in the smart infrastructure and IoT space," said Connexin founder and CEO Furqan Alamgir.
Tom Maher, Head of Business Development at Whitehelm Capital, added: "At a time when connectivity has become more important than ever, we have identified a significant need to invest in regional networks and support local communities.  
"In addition to the initial commitment of up to £80m, Whitehelm has earmarked further capital for investment through the partnership."
 
Alamgir added: "This investment isn't just about Connexin. It affects every community. Everyone deserves clean air, tidier streets and safer roads. By allowing all communities to have access to our digitally connected infrastructure, it enables connected devices to 'speak' to one another."