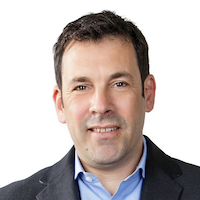 The ICT sector's robust M&A market is its barrier against economic uncertainty, and February's ICT Investment Forum will go beyond the Brexit brick wall to maximise the potential of an industry with no boundaries to growth.
Invaded by Brexit upheavals and reeling from political head-to-head clashes, the political landscape is all but torn apart from the failure to find a workable agreement. Thankfully, the comms sector is much better at doing deals. "If Brexit is anything to go by 2019 will be an extremely unpredictable year for many," stated Knight Corporate Finance co-founder and Director Adam Zoldan (pictured above). "However, we experienced a record year in 2018 and continue to see high levels of transaction activity. We fully expect the M&A market to flourish again this year, primarily as a result of continued and sustained levels of funding into the sector."
 
Zoldan observed that Private Equity has invested heavily into the sector typically as part of a 'buy and build' strategy. "This is supplemented by the increasing availability of debt finance from a wide range of traditional and new lenders," he added. "The impact of this has increased the number of buyers seeking acquisitions to grow, all of whom are competing for the best deals which drives valuation premiums. We have good insight from our pipeline and are not expecting deal activity to let up in the short-term."
 
Of course, the comms sector is not divorced from the political and economic goings-on, and is almost certain to be impacted in some areas, believes Zoldan. "Consider the current performance of the retail sector or a migration of financial services companies overseas," he stated. "This could impact resellers exposed to those sectors. Yet, having grown to understand the nature of the market we also expect these challenges to represent an opportunity for the highly innovative and dynamic channel. Overall, we are expecting continued and sustained activity for the year but, as ever, we advise business owners to plan and consider their aspirations for their business."
According to Philip Carse, Analyst at Megabuyte.com, the UK tech sector has gone through an unprecedented wave of corporate activity over the last few years, and 2018 was a record year with the 800-plus ICT and software companies tracked by Megabuyte reporting a total of 420 deals of one sort or another, up 19 per cent on 2017. The 420 deals in 2018 comprised of 266 M&A, 111 private equity and 43 capital market deals, up 12 per cent, 46 per cent and eight per cent respectively. The reasons for the high level of activity are numerous, including the need for strategic change in such a fast moving world. 
We experienced a record year in 2018 and continue to see high levels of transaction activity
"This is being facilitated by a wall of money in the asset management industry looking for high quality assets (in turn boosted by multi-year quantitative easing), historically low interest rates and banks eager to lend to either companies or private equity for M&A purposes," stated Carse. "Trade buyers are also in a good position, with the UK tech sector generally enjoying good organic growth (an average of 11 per cent across the Megabuyte universe), decent profitability (13 per cent average EBITDA margins) and good cash generation (operating and free cash flow conversion of 94 per cent and 70 per cent of EBITDA respectively). Meanwhile, corporate balance sheets remained relatively unlevered. And if that wasn't enough, the UK remains a highly attractive target for overseas buyers, even given Brexit uncertainties."
Subject to the caveat of considerable UK political and economic uncertainty, the drivers behind high levels of corporate activity remain very much in place, so what can we expect going forward? "Broadly speaking, deals fall into three camps – next generation infrastructure funding, strategic acquisitions to broaden product sets and capabilities, and good old-fashioned M&A for scale or consolidation," added Carse. "First, next generation infrastructure. 2018 saw some fairly significant corporate moves in fibre (Gigaclear/Infracapital, and the CityFibre take private) as well as new entrant fundings (for example, Truespeed, Community Fibre, Nextgenaccess and Airband), and fundings for existing players (such as SSE Telecoms) as infrastructure investment funds jostled for position. There have also been investments in related areas such as small cells/indoor networks (for example, Wireless Infrastructure Group). However, not all plans have come to fruition. We expect more fundings in 2019."
In terms of strategic deals to broaden product sets and capabilities, Carse noted that this second category is being driven by convergence, particularly around comms and IT, with many once primarily comms resellers adding IT skills (GCI, Timico and Adept to name just a few), while broad based businesses continue to add skills in niches particularly focused on hybrid cloud services (consider Claranet, Iomart and Node4). "Other active areas for this type of M&A include contact centre (such as Sabio, Connect, IP Integration) and UCaaS (for example, Vonage, Ringcentral and 8x8), while many companies seem to be on the lookout for cybersecurity skills," added Carse.
"Finally, M&A for good old-fashioned scale or consolidation continues, with currently or previously active companies including Wavenet, Arrow, Southern Comms, Claranet, Iomart, Chess, Daisy, Six Degrees and Pulsant, alongside the aforementioned GCI and Adept. Provided interest rates stay low and bank debt or private equity funding continues, there will always be good returns to be made from M&A if companies buy for good strategic reasons and don't overpay."
Setting the growth agenda
The inaugural ICT Investment Forum, launched by Comms Dealer and sponsored by Knight CF, is set to drive the business growth agenda with a stand-out conference line up. The event will be held on February 28th 2019 at BAFTA, 195 Piccadilly, London, and facilitated by TV and radio business journalist and presenter Simon Jack.
To find out more about the ICT Investment Forum and to register your interest in attending the event please visit www.ictinvestmentforum.com
 
ICT Investment Forum Agenda
09:00 - 09:45 
Registration & Coffee
 
09:45 - 09:50
Welcome comments
 
09:50 - 10:10
Opening Keynote
TV and radio business journalist Simon Jack 
We are delighted to welcome Simon as our guest conference chair. In his opening address, Simon will share insights on the wider business landscape and will introduce the day's agenda and objectives
 
10:10 - 10:40
Navigating the growth landscape
Adam Zoldan and Paul Billingham, co-founders and Directors, Knight Corporate Finance 
Adam and Paul's session will provide an overview of M&A and investment activity in the ICT sector, explore how the financing environment is evolving and offer insights into how delegates can make critical evaluations of their own business and think more strategically about their future planning.
 
10:40 - 11:10
M&A value creation - how to get it right for buyers and sellers 
Interview with Chris Russell, CEO, Arrow Communications 
This interview will explore M&A value creation and consider how to identity potential acquisitions while sharing insights into the factors that define a trademark takeover target and successful transaction. The discussion will also provide an understanding of the exit process. 
 
11:10 - 11:40
Coffee break
 
11:40 - 12:10
Choosing the right financing option
This session will provide an overview of the different financing options and explore how they affect the running of your business (e.g. equity vs. debt). We also explain investment criteria, reasons for funding, and the corresponding criteria to meet investors' pre-deal conditions. Insights into how funding methods differ and create value in your business will also be offered.
 
12:10 - 12:40 
Grab Life: Aligning business with personal 
Adam Carolan, Managing Director, Xentum 
In his session Adam will share insights into his 'two circles' approach to business and personal assets, and discuss the key points to consider when running your business for exit or income. 
 
12:40 - 14:00 
Lunch
 
14:00 - 14:30 
Is your firm ready to harness future expansion opportunities?
Philip Carse, Chief Analyst at Megabuyte
In his session Philip will explore the key drivers of the ICT market and give the inside track on where to find growth, profits and cashflow in comms and IT services – and offer tips on how to guard against your business value slipping away.
 
14:30 - 15:15
DEALTalk: The Simon Jack interview
Daisy CEO Matt Riley on becoming a comms channel tour de force 
Matt's business success is as visionary as it is jaw dropping. In his exclusive interview the self-made entrepreneur behind the comms channel's greatest reseller growth story will open up on his golden rules of building a business, the watershed moments, the challenges he faced and overcame and what makes him tick from day-to-day. And as one of the most inspirational and recognisable comms sector business leaders Matt's growth plans for the future show no signs of slowing down.
 
15:15 - 15:20
Closing comments
 
15:20 – 16.30
Drinks and networking 
 
To find out more about the ICT Investment Forum and to register your interest in attending the event please visit www.ictinvestmentforum.com